Hi from staycation! ? I gave myself a little gift for Livi's birthday and took the next two days off work. For scheduling purposes, we have to ask for time off months ahead, and I asked for this Thursday and Saturday off quite a while ago. I'm excited for quality time with the fam and even a yoga class this Saturday- my yoga mat has been collecting cobwebs. 
So now that I've done the vacay dance, let's all do the bread dance.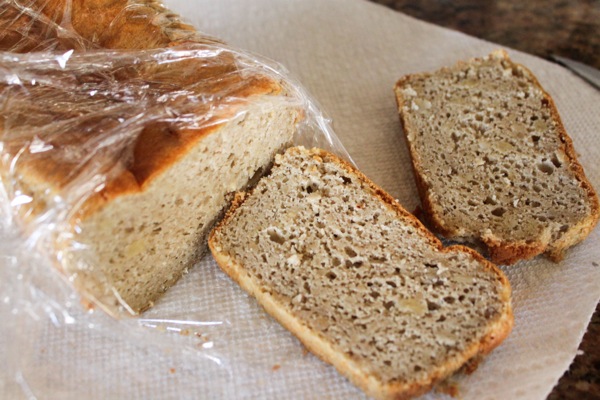 Even with all of my meal-planning good intentions, there have still been nights where cups of cereal in a coffee mug sufficed as dinner. This past week, I've actually made almost everything on our meal plan! Rocking and rolling.
Chicken tortilla soup last night: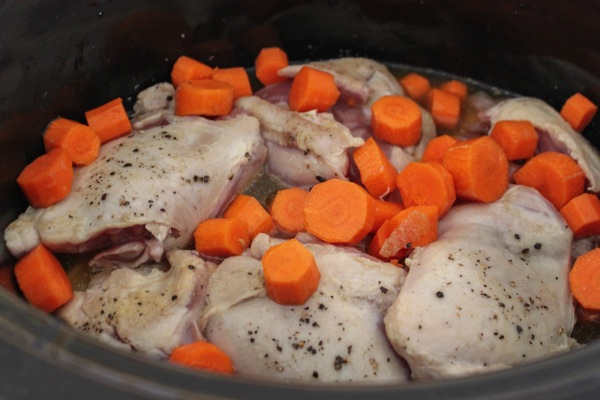 (browned chicken thighs and cooked for 6 hours on high with garlic, sea salt, pepper, carrots and a little broth. After it cooked, I gave some carrots and chicken to Liv plain with her dinner, and for the Pilot and myself, I used this method for the soup, using the slow cooked chicken and carrots, lime juice, tortilla chips, broth and lots of avocado)
And this Paleo bread…. wow. It may have changed my original thoughts on Paleo recipes (which, sorry to offend anyone, was not favorable).
The only thing that made this bread a bit of a pain was that I made the cashew butter. This wasn't because I was feeling ambitious, but because we had a giant bag of raw cashews in the pantry: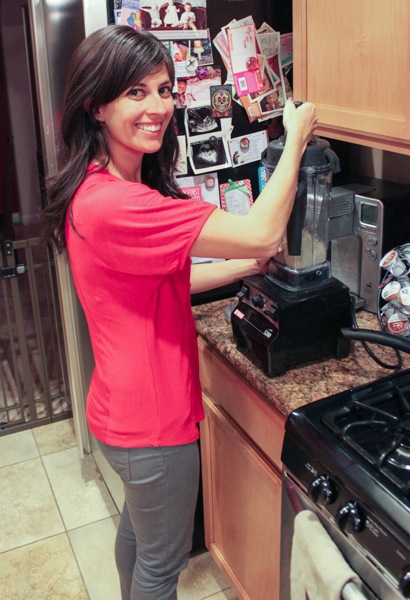 Raw cashews: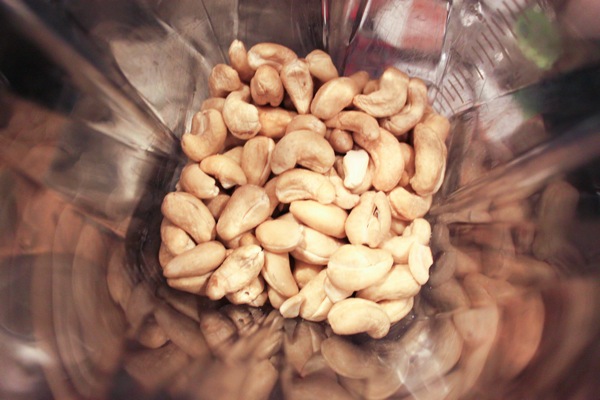 Put 2 1/2 C in the Vitamix on medium, then added some sea salt + 2 T olive oil: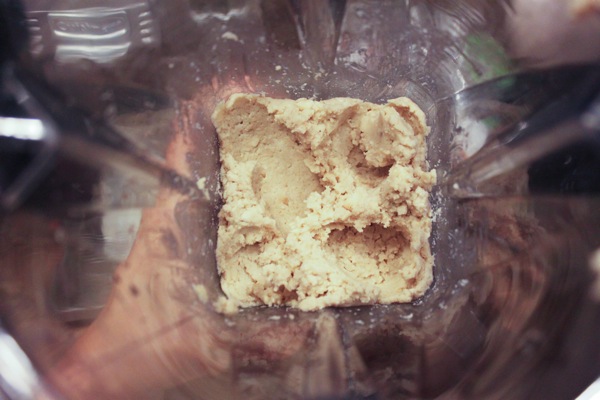 After making the rest of the mixture and setting it into the loaf pan to bake, I closed the oven door and said a prayer.
Victory: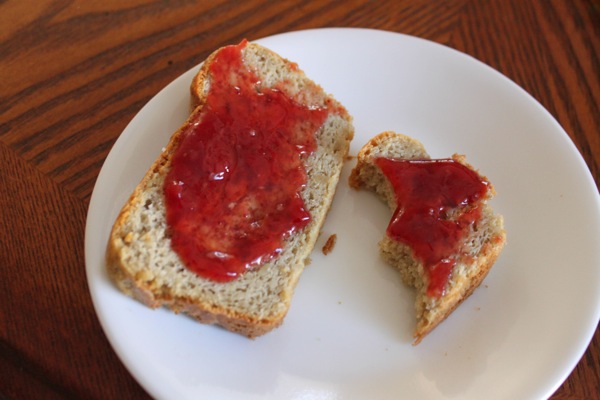 I was especially blown away by the texture- so much lighter and fluffier than most of the gluten-free varieties I've tried. Many commenters stated that the bread gets better as the days go by, but I found the contrary to be true. There's one slice left (which will be gone by the end of the day), but for me, the it's become more dense over the past couple of days. It's NBD, though, because it doesn't last long anyway ?
This morning, we're off to see a friend who had a baby last week. Oaties are cooling to take with the rest of the goodies: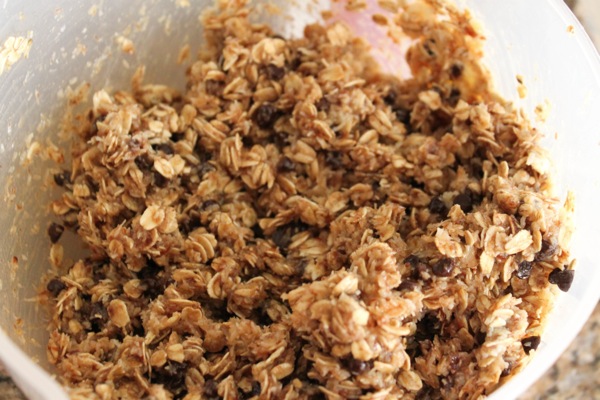 What are you up to this weekend? We have a friend's bday party on Saturday and going for a group long run/lunch on Sunday. Other than that, we'll be relaxing and chilling. 
Enjoy your day and I'll see ya later on the Family page <3
Something to do: This killer cardio circuit! Also, don't forget that Winter Shape Up starts January 28th. It will be the first year with PRIZES ?
Something to think: Read this on Facebook this morning and thought it was worth a share.
-Source