Slow cooker, many nights you're the very reason why we have a "real" dinner.
Chicken cacciatore is one of my favorite easy summer meals, but the delicious smell of it simmering on the stove also makes it appropriate for fall. This past week, the only way it was going to happen would be in the slow cooker. I'm pretty sure that the slow cooker delivers a good result 99% of the time. Once you become friends with your own slow cooker and determine its temperament, you can put pretty much anything in there… except rice. Take my word on that one.
Chicken cacciatore: definitely works.
Giada's recipe is my favorite; I turn to her whenever I'm in the mood for something Italian. While I'm cooking, I also show my teeth, a little cleavage, and enunciate every syllable of my Italian words (but when I say them, it sounds like Spanish).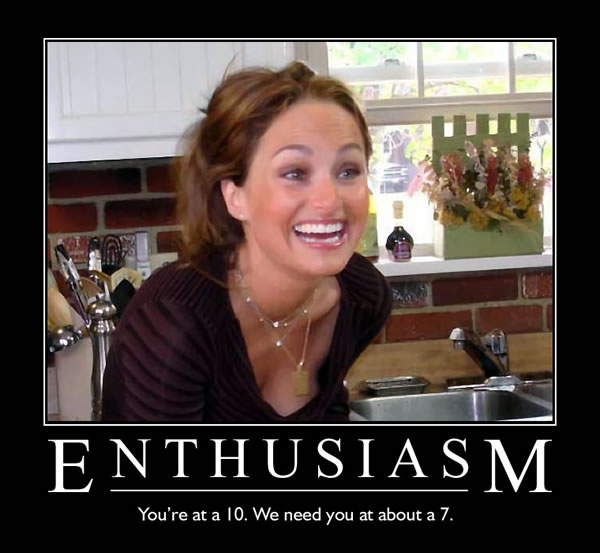 (Photo source)
Slow Cooker Chicken Cacciatore
This is a version of her beloved recipe, using some shortcuts since dinner was prepped in less than 10 minutes on my lunch break.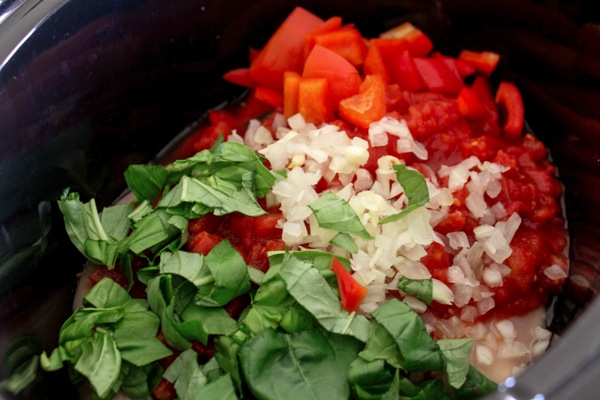 Print
Slow Cooker Chicken Cacciatore
Scale
Ingredients
1

large can of crushed San Marzano tomatoes (

28oz

)

1

pack of chicken breasts (

3

medium), washed, pat dry, and seasoned with salt and pepper

1

red bell pepper, diced

2

cloves of garlic, minced

1/2

large sweet onion, minced

1

C fresh basil

1 tsp

dried oregano
splash of balsamic

1 1/2 tsp

salt (or to taste)

1/2 tsp

pepper (or to taste)

2 TBSP

capers
Instructions
Put everything in the slow cooker, cook on high for 4-6 hours (or low, 6-8 hours).
Stir and enjoy atop pasta or zucchini noodles.
Notes
A tip: The tomatoes with the high temperature kept shooting water out one side of the slow cooker. My mom put a paper towel to block it, and it kept it from becoming a mess on the counter. If no one was home, I think it would have been fine without it (just a little messy).
Shortcuts: the bell pepper had already been chopped with my Sunday prep, and I used the Trader Joe's shallot, onion, and garlic mix (also pre-chopped)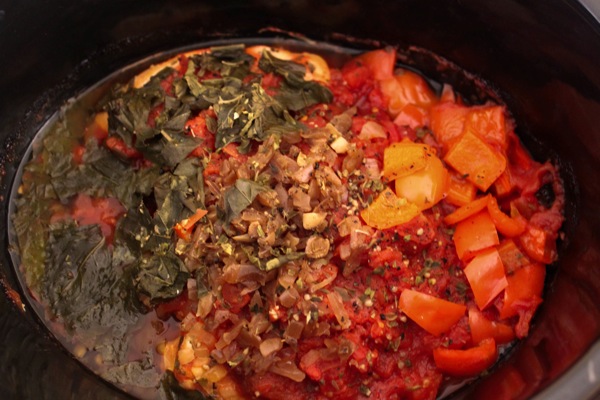 Liv loved the slow cooker chicken cacciatore, too, and it was a fun switch-up from the pizza and lasagna she enjoys regularly (I'm convinced that pizza is a universal kid food…or everyone food).
Hope you're enjoying your Friday!
Anyone out there who actually dislikes pizza? It's ok, we can still be friends.
What quick=prep meal have you enjoyed lately?
Check out this chopped salad for another fave! xo