Last night, we braved the cold (ok, Tucson cold, but still) to head up to Mt. Lemmon for our family photos. The chill was just the perfect weather to enjoy the peppermint brownies I have for you today.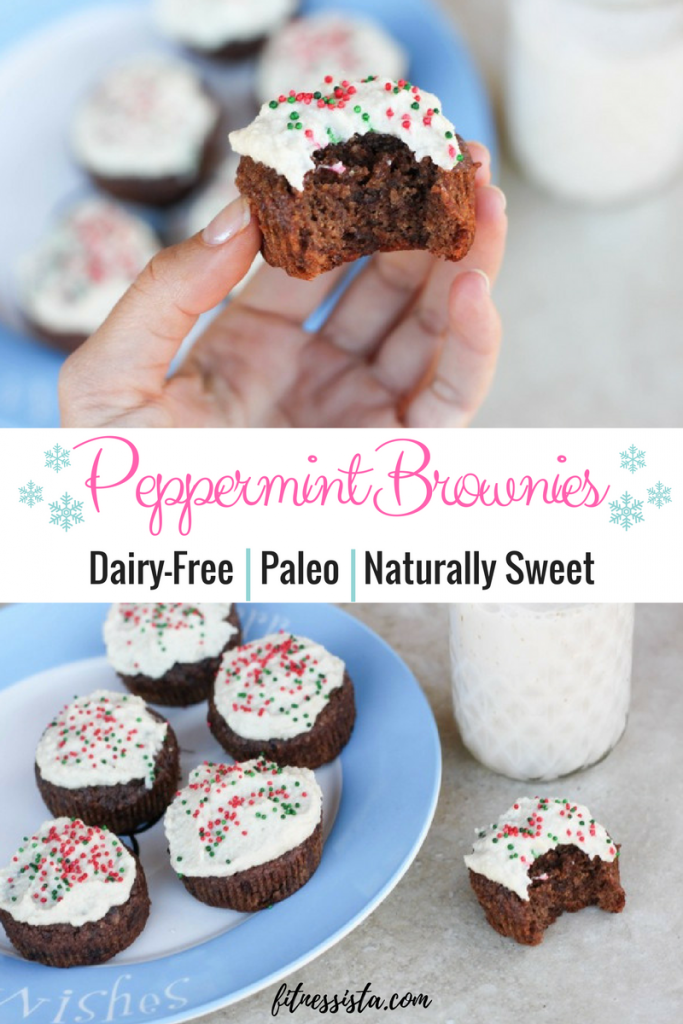 Perfect for a wintery dessert after being out in the cold! I think our photographer Jacquelynn got some great shots of our little family in the beautiful Arizona scenery. The best part was that she was FAST– time is of the essence when you have a little nugget who's anxious to go see a puppy ?
After our pics, we went over to Kyle and Meg's for their first Friendsgiving: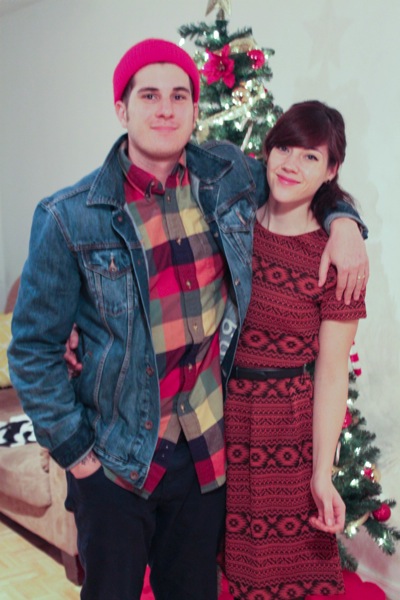 The even have their TREE UP and it looks awesome. (Tree envy. I can't wait until Friday.)
And can we talk about how regal little Luna looks in front of it?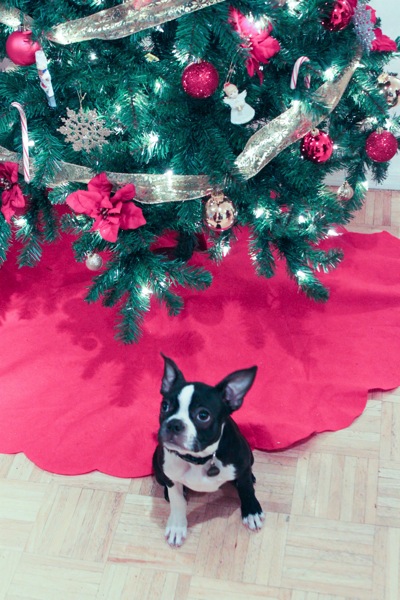 Livi was enthralled by the tree, and even more excited to see her little fur cousin.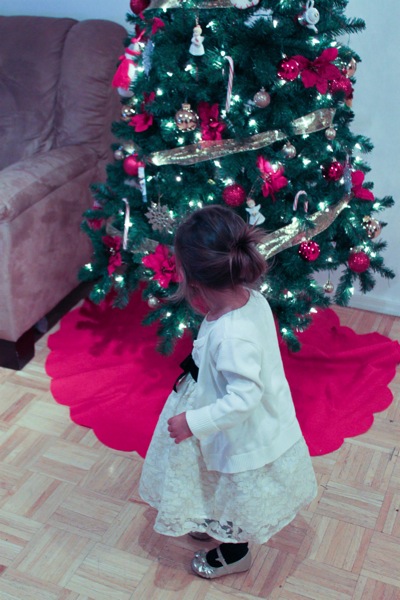 Kyle and Meg had all of the usual Thanksgiving fare: a glorious roasted turkey, stuffing, cranberry sauce, green bean casserole, sweet potato casserole (frozen and reheated from this weekend), and rolls. I feel like my Thanksgiving was complete and the actual holiday isn't here yet. The fact that I get another Thanksgiving meal makes me very excited, indeed.
Everything was amazing, and the company was the best part <3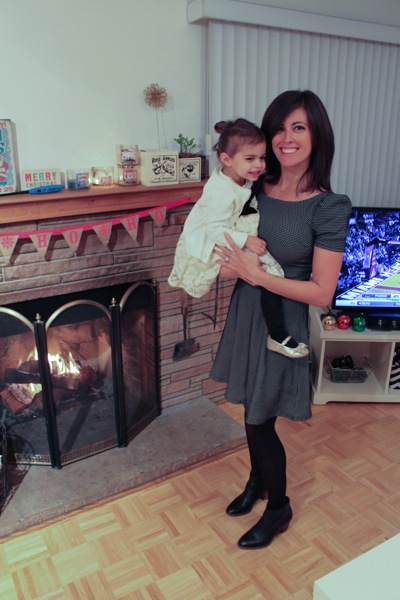 Paleo Peppermint Brownies
I thought of bringing over some brownies, too, but by the time we were ready to leave the house, there were only six left. That happens sometimes.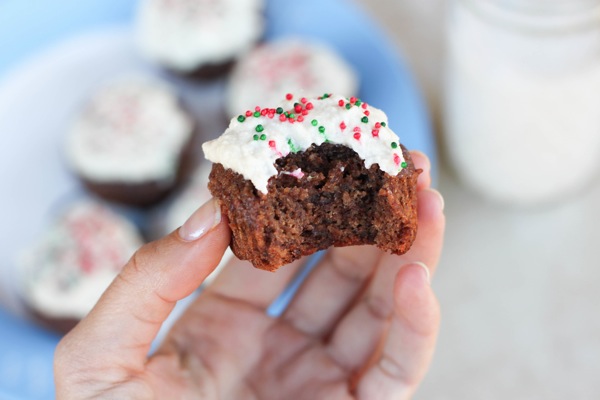 I was determined to make a new version of a grain-free brownie after my last efforts were dubbed "healthy." Yeah, those ones are pretty healthy, but you want a treat to taste like a TREAT.
Turns out that pureeing dates and melted chocolate is a wise choice.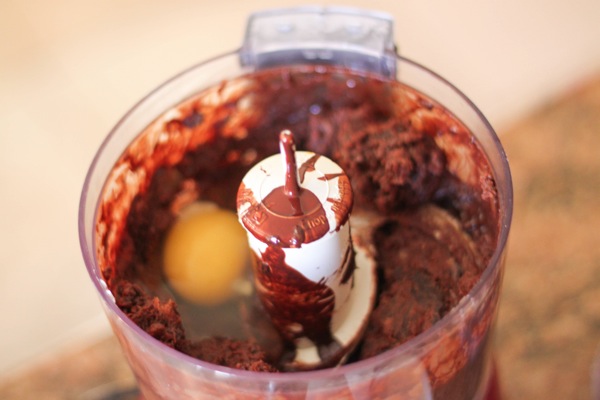 I changed up my usual almond meal brownies, and added some peppermint to the batter for a wintery twist.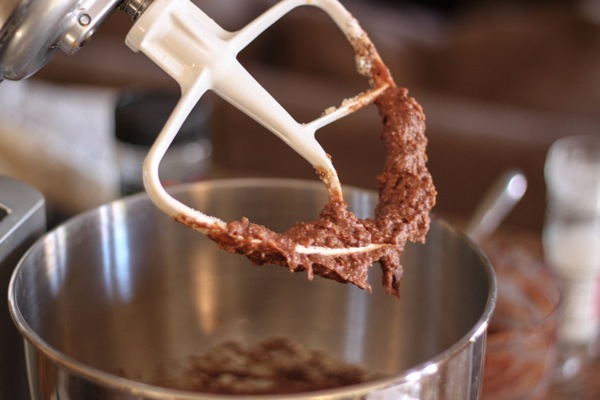 When the brownies had cooled, I topped them with a cashew frosting. The frosting needs a little work… but the brownies are real nice. They don't need frosting at all ? Maybe a glass of milk or warm mug of coffee. That's it.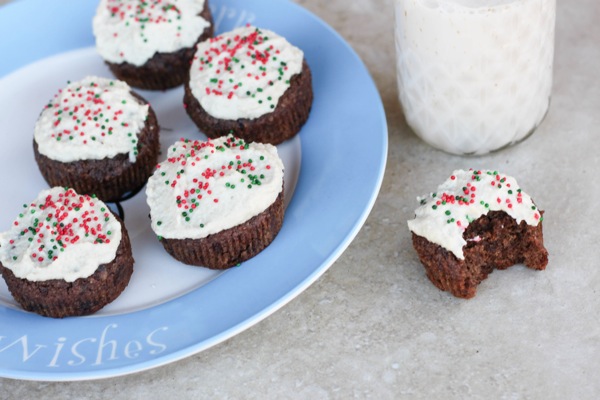 Hope you enjoy!
Print
Grain-free peppermint brownies
A brownie so decadent and moist, you'll never believe that they're grain free!
Prep Time:

10

Total Time:

25
Scale
Ingredients
10

medjool dates

2

eggs

2

tablespoons coconut oil

1

bar chocolate (50g), melted

1/2 cup

almond meal

1/2 teaspoon

baking powder

1 teaspoon

vanilla

1/2

t instant espresso powder

1/2 teaspoon

peppermint extract (optional)

1 tablespoon

honey (optional, for extra sweetness)
Instructions
1. Preheat the oven to 350. Line a standard muffin pan with 10 liners.
2. In a small food processor, combine the dates, melted chocolate and coconut oil. Puree until smooth. Add your eggs and puree until just combined.
3. Transfer the mixture to a bowl, and add the remaining ingredients. Mix well.
4. Scoop the batter into the muffin pan, diving evenly among the 10 spots (a melon ball scooper works well).
5. Bake for 13-15 minutes, until set. Let cool completely before frosting.
xoxo