Hiiii ? How's your day been? Livi has a bit of a cold, so we've been laying low over here. My madre came over for a little while so I could drop off our tax documents, and I brought back La Parrilla soup for the the three of us. Their chicken and rice soup is the perfect remedy when you're fighting a cold, especially with a little lime and salsa.
Late last night, I hit up the gym for a short workout. It felt so good to zone out on the treadmill with my Kindle, especially before a rough night of sleep for everyone.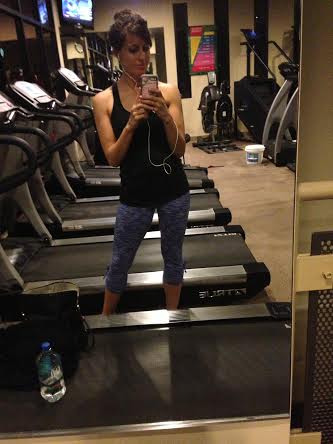 Naptime was spent cleaning up around the house and doing neglected chores, followed by an energizing green juice.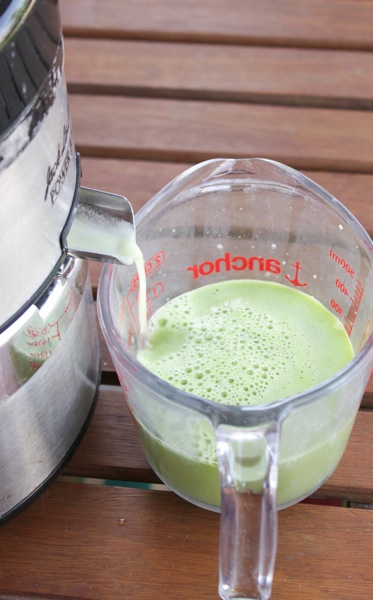 (I'll take the Vitamix, food processor or juicer out onto the patio so I don't wake little miss up during her nap.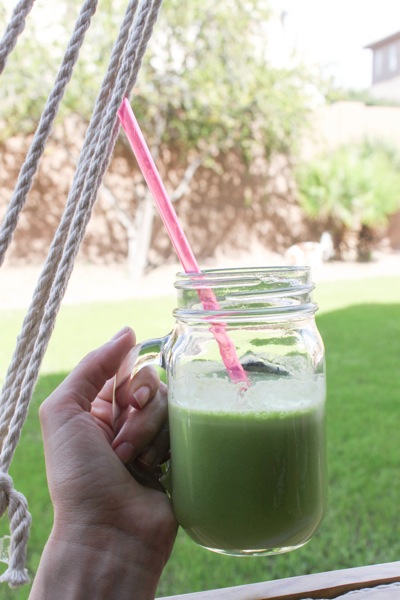 I used to focus on juices as a main meal component (especially during my days experimenting with raw cuisine), but now consider them to a nutritious snack or beverage option. Fresh juices yield an awesome dose of nutrients and antioxidants, but since the fiber is removed, they're not very filling. I look forward to juices or smoothies following lunch as a little pick-me-up during the afternoon slump.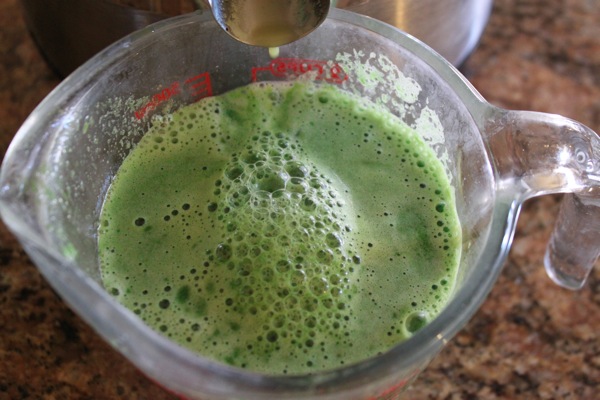 This one has a few of my favorite ingredients, including the spicy kick from ginger. Not only does it add some great flavor, ginger is also a fantastic remedy for fighting the cold. Ginger contains chemicals called sesquiterpenes, which have been shown to fight rhinovirus. It call also help to soothe a sore throat, suppress cough and reduce fever. It's a bummer that Liv doesn't like it; I made her some ginger tea and she wasn't a fan. (She's been sipping sweet Tulsi Rose, which we both love.) Some remedies that have seemed to help: a little honey on a spoon, elderberry, vitamins, Hyland's sniffle tabs and good ol' fashioned dye-free Tylenol when she had a fever.
Some more of my favorite cold remedies:
-A whole head of roasted garlic. I eat this EVERY time I start to feel sick, and it helps me to fight it.
–Vitamin C smoothie.
–Tomato tea.
-Fluids and rest. (<– remedy for almost anything)
Here's the combo for today's juice: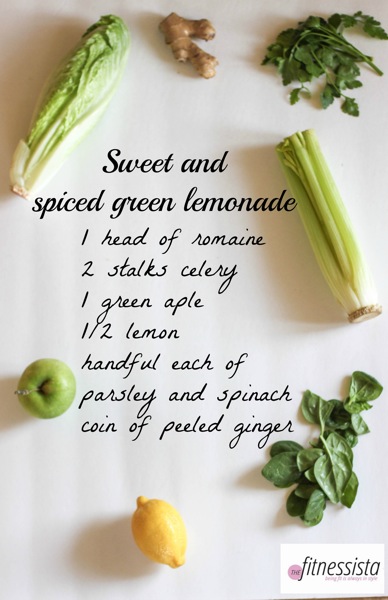 Zumba and Wildcats tonight! Enjoy the rest of your day <3