(minus the protein powder)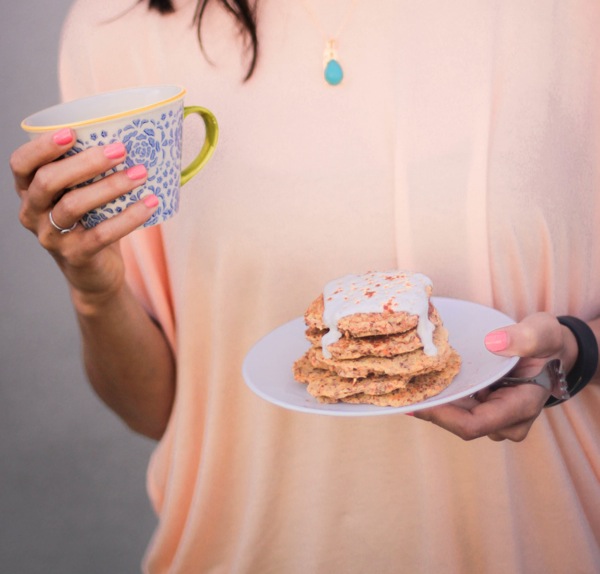 Hi guys! How's your week going so far? I'm excited that the weekend is almost here! Any fun plans? We're having some friends over for dinner Friday night, headed to a birthday party Saturday, and Easter adventures Sunday. As much as we miss everyone, we decided to stay here in San Diego for the holiday weekend instead of making the drive to Tucson. We're still settling and adjusting, and Liv is finally back on schedule after being a champ during the two-week moving/packing process. We're hope to make a trip soon.. I can never stay away for very long. <3
We're still having a blast exploring our new home, and went to check out the Safari Park yesterday.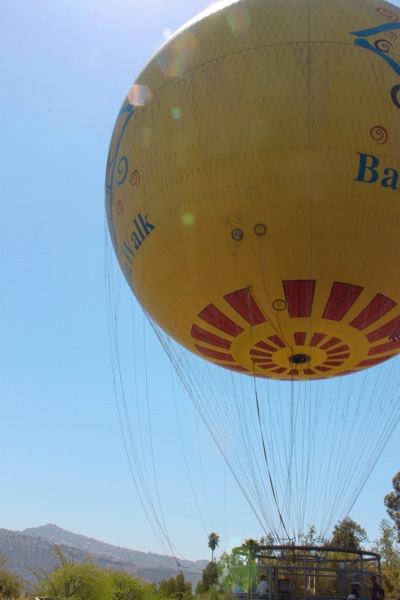 Goats: the highlight of any theme park.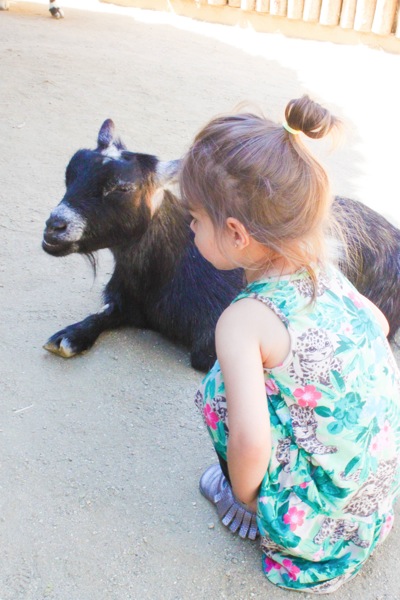 I loved the fact that the animals had so much room to roam and that they're endeavoring to keep the California ecosystem intact throughout the park. We met up with some friends and their baby. rode a safari tram through "Africa" to see beautiful wildlife, saw a bird show, ate lunch, and hit up the goat petting area before leaving. All in all, a successful trip ?
Later that afternoon, I went to Orange Theory for a workout and ended up biting the bullet to get a membership. The drop-in rate is $30, so if I went more than twice a month, it would be more cost-effective to get a membership. I got a 4 class pack per month, and I know I'll be using it! It's seriously one of the most challenging, fun and functional workouts I've tried.
I have a delicious new breakfast to show ya this morning: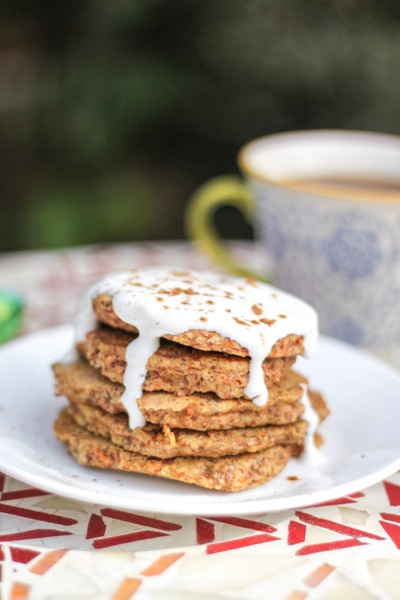 Last time we went to the Good Egg in Tucson, my nana shared some of her carrot cake pancakes with me and I haven't been able to get them out of my mind. I decided to take this recipe for grain-free pancakes and jazz it up a little.
Here's what I did:
-Made this almond meal pancake batter
-Added one peeled and grated carrot to the mixture, along with 1/4 teaspoon cinnamon, 1/8 teaspoon nutmeg and a pinch of cloves
-For the icing, I mixed 2 tablespoons goat cream cheese with 1 tablespoon almond milk and sweetened it with Stevia (for Liv, I just drizzled hers with pure maple syrup)
It was a fun healthy take on the carrot cake pancakes, plus an awesome dose of healthy fats, fiber and protein (minus any protein powder). Livi loved them, too!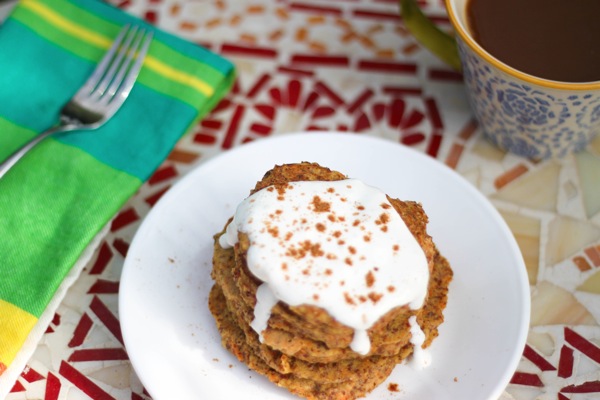 Hope you have a wonderful day! <3