Good morning! <3 Hope you're having a lovely day so far.
One week from today is a beloved holiday: Cinco de Drinko Mayo.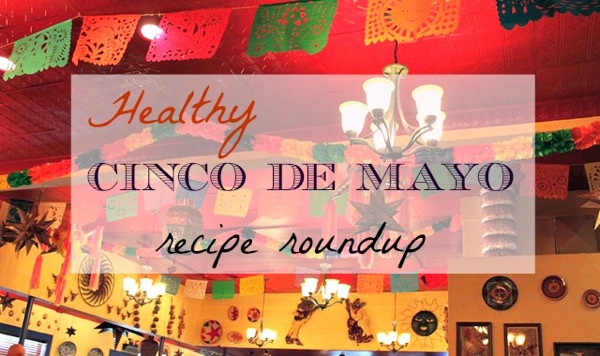 Despite our Hispanic background, my family has never been big into Cinco de Mayo celebrations. (16 de Septiembre is higher on the significance totem pole.) It wasn't until late in college that I really understood the hubbub surrounding May 5th celebrations.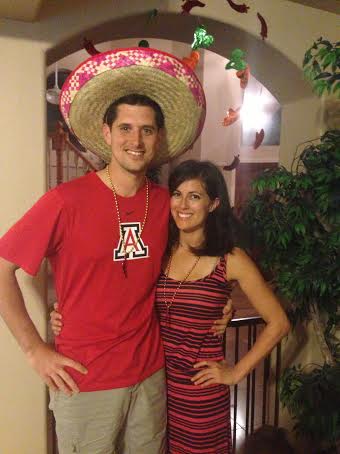 (We do like to wear sombreros for random gatherings.)
If you're planning a little fiesta of your own for the upcoming weekend, I thought I'd share some of my favorite Mexican food links and recipes:
Party menu:
Appetizers:
Chips and salsa
Guacamole
Cheese stuffed and bacon-wrapped jalapeños
Sides:
Cilantro-lime rice
The best (and easiest) beans recipe
Calabacitas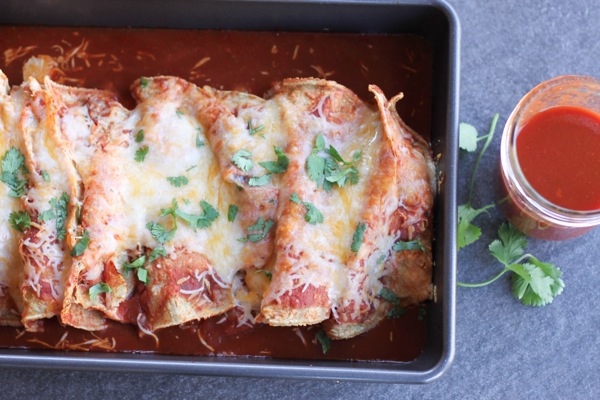 Entrees:
Enchiladas with homemade sauce
Fish tacos
Dessert:
Tres Leches cake (ok, so this one isn't "healthy" per se, but necessary. Just do it.)
To drink:
Tequila sangria
Margaritas
Brown rice horchata
Recipes that aren't linked above:
Cheese stuffed bacon wrapped jalapenos
-Seed the jalapeños, doing your best to keep them intact. (I usually use a paring knife and scoop it out of the middle, while the Pilot watches me and envisions taking me to the hospital after losing a finger. Be careful, mm k?)
-Stuff with slices of goat gouda.
-Wrap each jalapeño with bacon of choice (I like turkey bacon) and poke a skewer though to hold it place. (Tip: soak the skewers in water for a little while so they don't catch fire.)
-Broil or grill until crisp and glorious.
Easiest bean recipe ever: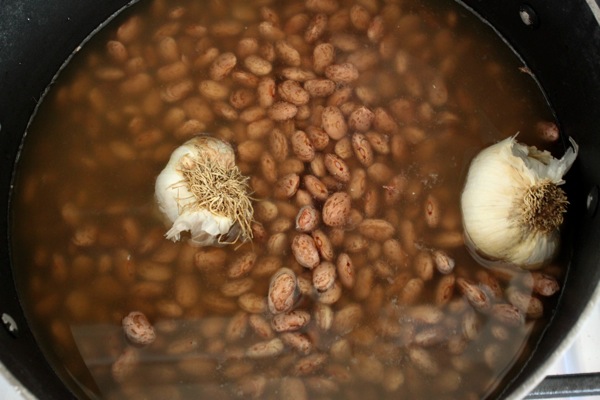 -Take a bag of pinto beans, wash them, and soak them in water overnight.
-The next morning, rinse them and add to a pot or slow cooker with enough water to cover the beans, 2 whole heads of garlic (don't chop or cut them, just throw them in!), some oregano and a decent amount of sea salt.
-Set the slow cooker on low, or you can bring to simmer on the stove, for a few hours. THE KEY: make sure there is enough water to cover the beans at all time (like an inch above the beans) so they don't burn. You'll have to check them often, but it's worth it. When they're soft and lovely, remove the garlic heads and add more salt, oregano and a little bit of cumin if needed.
Tequila sangria: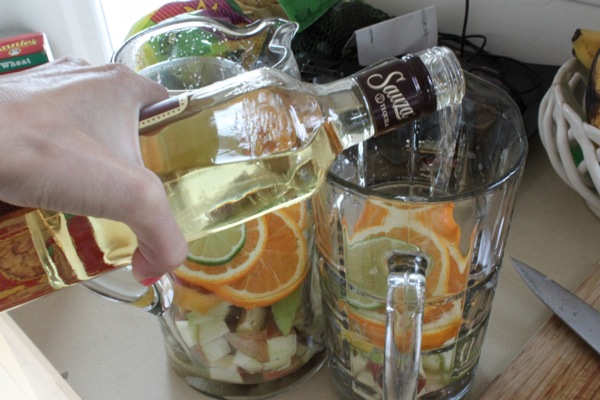 -Chop up a mix of your favorite sangria fruit. I like to do apples, orange, lemon and limes. (Pineapple is fantastic, too).
-Set the fruit in your sangria pitchers, and then sprinkle with sugar to lightly coat. Top with tequila (enough to cover the fruit) and set in the fridge, covered, overnight.
-The next morning, add your cheap red wine (the secret is CHEAP. Expensive stuff doesn't work as well, I promise!), and some fresh citrus juice (orange, lime, lemon or a mix all work well!). Cover and allow to cool in the fridge until serving.
Watch out for that tequila-soaked fruit! It doesn't mess around ?
Are you having a fiesta this upcoming weekend? (It's ok to think about the weekend, even though it's Monday haha.)
What's your favorite healthy Mexican dish?
A little tip: the Edie Gorme station on Pandora is perfection.
Hope you have a great day! See ya this afternoon with a giveaway.