Potato, potahhhhhto……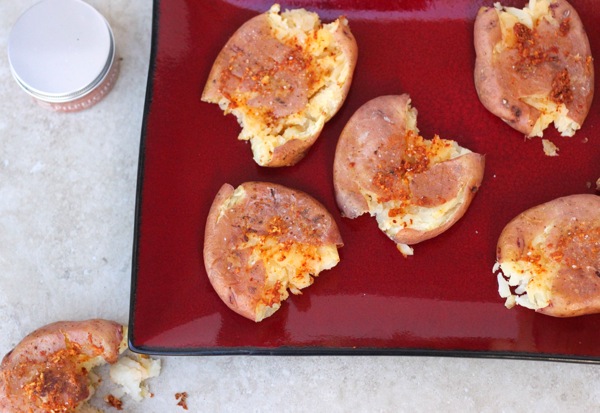 I feel like I've had a few successes today:
1) I took a barre class, two days after the half marathon, as part of my training for work. (My first full practice class is Thursday! Wahoo!) I was on the fence if this was a success or failure, as I couldn't complete about 20% of class because my legs, especially my calves, are wicked sore BUT the stretching. I needed it so badly! I feel much better than I did before class, and it was also a great chance for me to observe and learn from the instructor. We have a set order for class and specific stretches, so I'm really trying to make sure I can remember everything.
2) The Pilot has crossed over into acai bowl obsession. He used to order regular smoothies because he thought the acai base would be too tart/berry-ish for his preferences but finally tried one this weekend. It took a while, but I'm so glad to have another acai bowl date ?
3) These potatoes. It's hard to believe that my dieting days of yore (10 years ago? Dear me.) taught me to stray away from delicious potatoes. I didn't eat them for a long time because I had so much success with South Beach and they're on the "limit" list. I finally started eating them on a regular basis again a handful of years ago, and each time I do, I feel like I need to make up for lost potato time. They're a hearty canvas for any flavor profile, plus they're full of nutrients.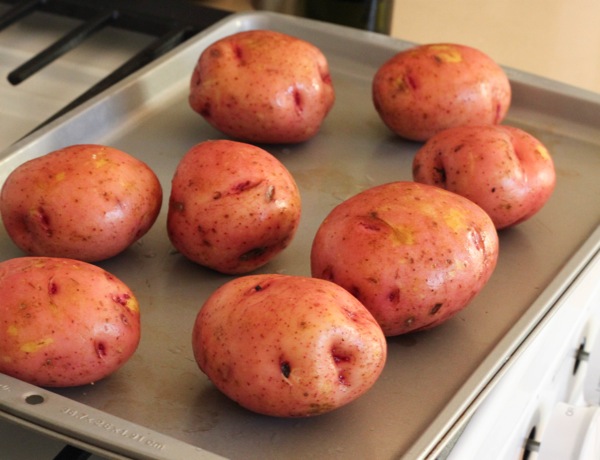 Lesson of the day: embrace the potato.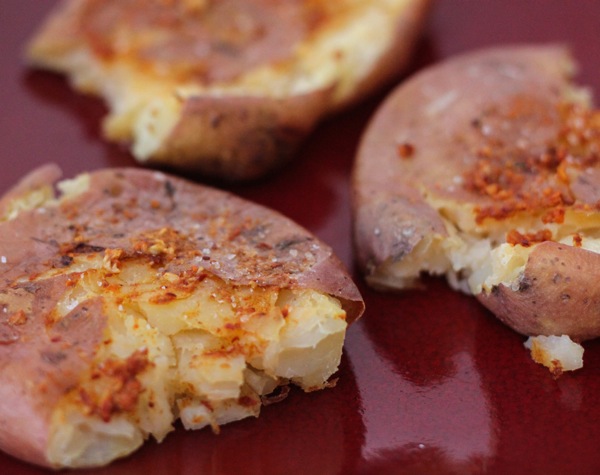 These beauties were flavored using a new treat from Trader Joe's: a spice mixture from this pack of international spices.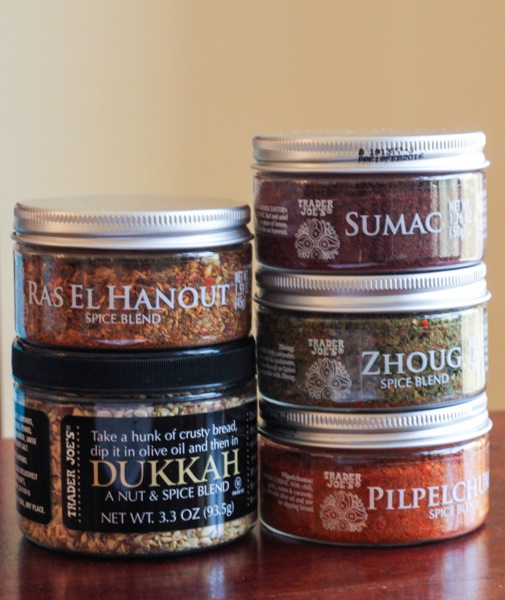 I was smelling my way through the batch and immediately stopped when I got to this one. It's a Libyan spice, which is a combination of chili powder, garlic, cayenne pepper, caraway and cumin. It's spicy and glorious; I have a feel I'll be sprinkling it on everything.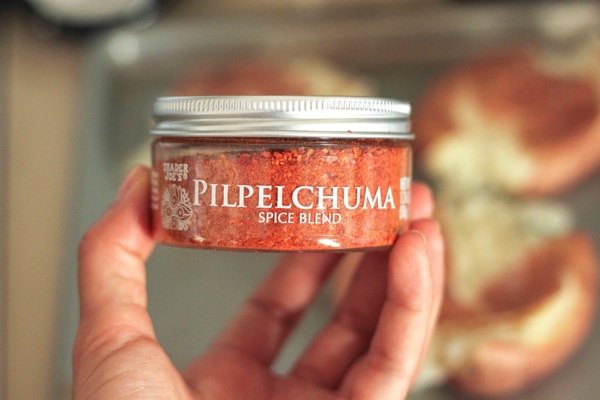 Here's how you make the smashed potatoes, which would be an awesome side dish for a summer dinner or BBQ. You could also serve them with eggs and fresh fruit for breakfast.
(Makes 8 servings)
-Wash eight medium potatoes and poke with a fork.
-Bake in a preheated 400 degree oven on a cookie sheet for one hour, flipping once.
-Use a can or glass to smash each potato flat.
-Drizzle with the following mixture:
2 tablespoons melted butter
2 minced garlic cloves
1 teaspoon spice blend (you can use the pre-made ones from Trader Joe's, or experiment with your own combo! I especially love paprika, oregano, chili powder and cumin together.)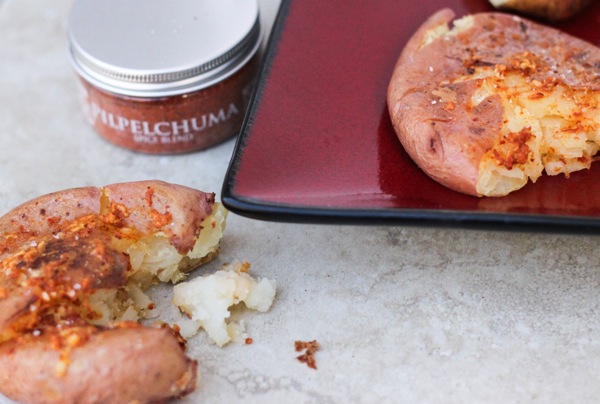 -Sprinkle with sea salt and bake for an additional 20 minutes.
Let me know if you give them a try!
More summer recipe ideas:
–Avocado chicken salad
–Grilled pizza
–Sangria
-Mango sorbet
–Pineapple mint popsicles
Hope you have a wonderful night <3