Hi guys! How's your morning going?? Thank you so much for all of your awesome comments on the blog facelift! I took all of your suggestions to heart and made a list of things to tweak in the next few days. Thanks for your patience! This has been the most intense revamp yet, so I'm grateful to you all (and to Julie!) for rolling with the changes.
Yesterday was an awesome day, and it even started off with rain. I've learned that rain is a rarity here in San Diego, and this black cat scurried into our yard. He didn't know what to do with himself.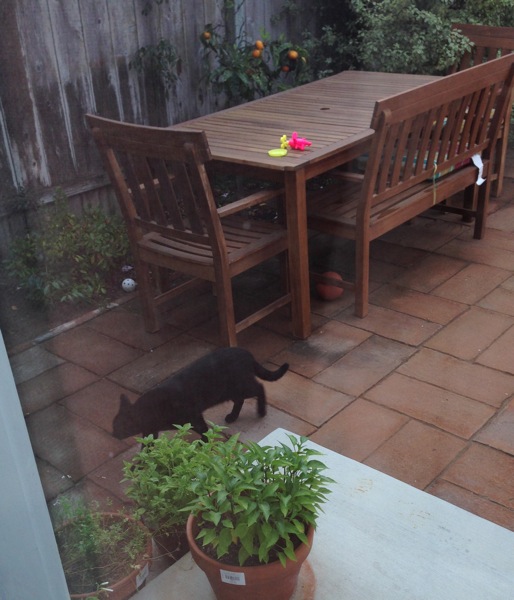 The rain only lasted about 30 seconds, but Liv and I still spent the morning indoors making oatmeal chocolate chip cookies, watching Mary Poppins and coloring.
We also had some of this with lunch, and I had another serving as a late afternoon snack. It's that good! Bonus: it's surprisingly toddler-approved.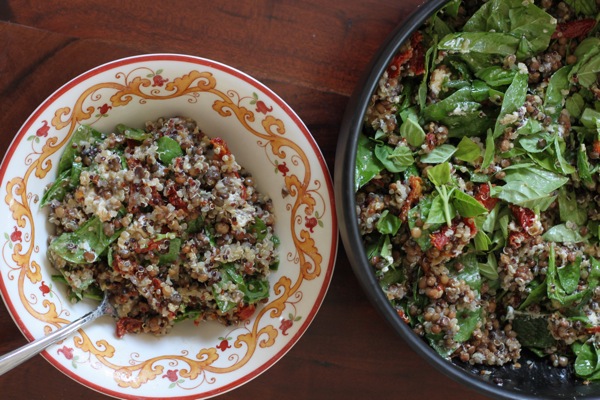 This mixture is a combo of this festive and filling salad and the best pasta salad you will ever have in your life. Instead of noodles, I swapped with a protein-packed and satisfying lentil-quinoa combo.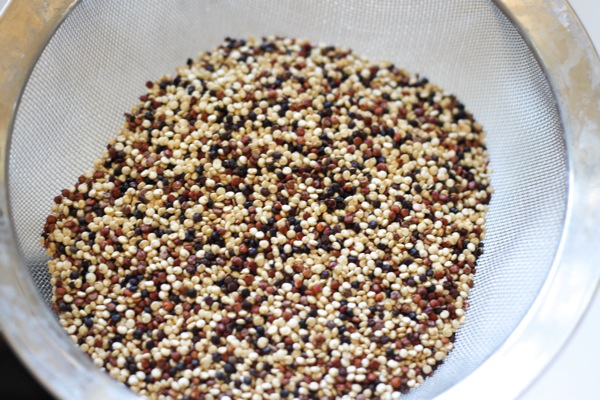 Fresh basil from our little garden,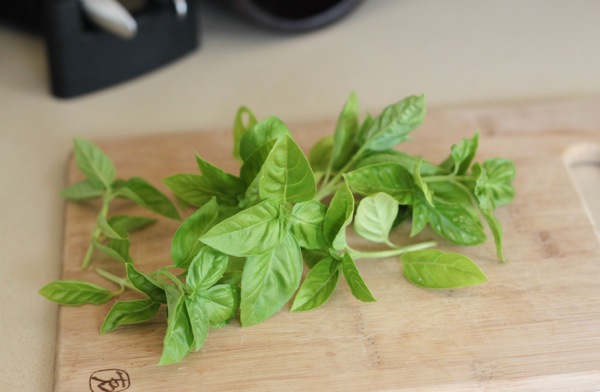 a mountain of goat cheese and sundried tomatoes.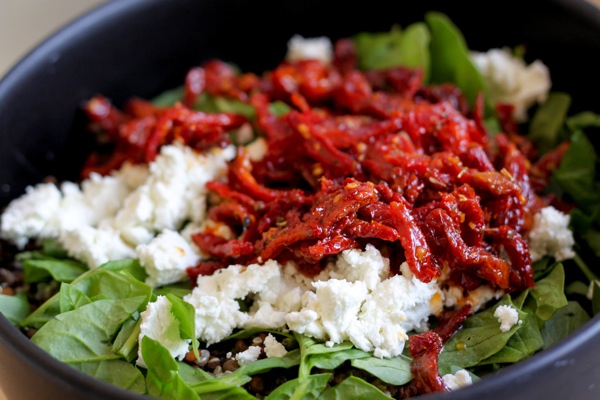 A mountain of goat cheese is always the correct answer.
I cooked the quinoa in the rice steamer, which prepares it perfectly on the "brown rice" setting. (When I cook it myself, I tend to forget about it and come back to charbroiled quinoa pebbles.)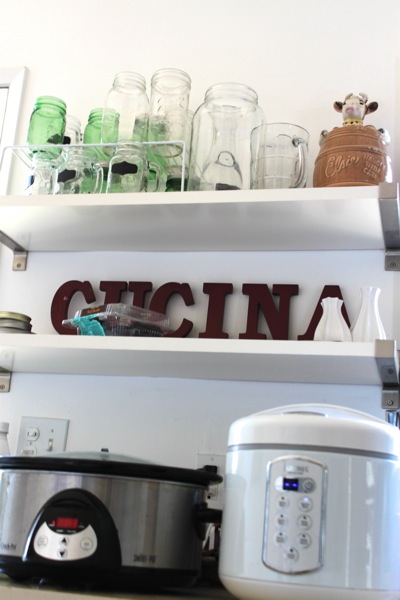 (Chicken for dinner was slow-cooking away at the same time. Three cheers for convenience!)
Here's the combo if you'd like to give it a whirl. Not only is a wonderfully savory vegetarian option, but it also keeps well in the fridge. You can enjoy it in a wrap, atop salad greens, or by itself.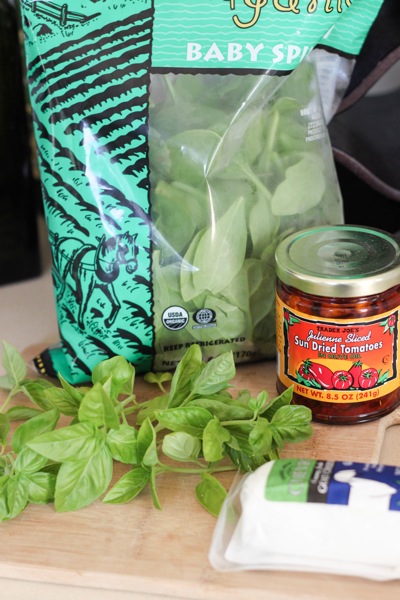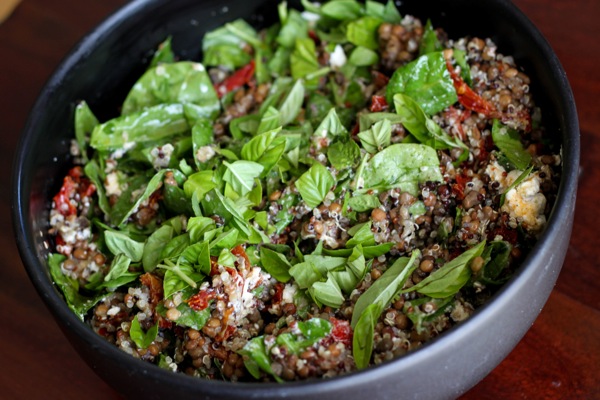 Let me know if you give it a try!
Print
Lentil quinoa chopped salad
A protein-packed salad that keeps well in the fridge and is a savory vegetarian meal. It tastes like pizza!
Prep Time:

20

Total Time:

20
Scale
Ingredients
1 cup

quinoa, rinsed and cooked in 2 cups water

17 oz

cooked lentils (I like the packaged ones from Trader Joe's)

4 oz

sundried tomatoes in olive oil, chopped

4 oz

goat cheese, crumbled

1/2 cup

chopped fresh basil

2 cup

s chopped fresh spinach
Juice of

1/2

lemon
Sea salt, pepper and garlic powder to taste
Instructions
1. In a large bowl combine all ingredients.
2. Season to taste and store covered in the fridge!
Notes
Serve atop salad greens, in a wrap, or with a grilled protein! Make on Sunday to enjoy for lunch throughout the week.
(Nutrition stats are here)
New Livi-isms up on the Family page!
Peanut butter and almond butter recall info. Check yo labels. I had to throw a half-eaten jar away.