We all knew it had to happen, right? ?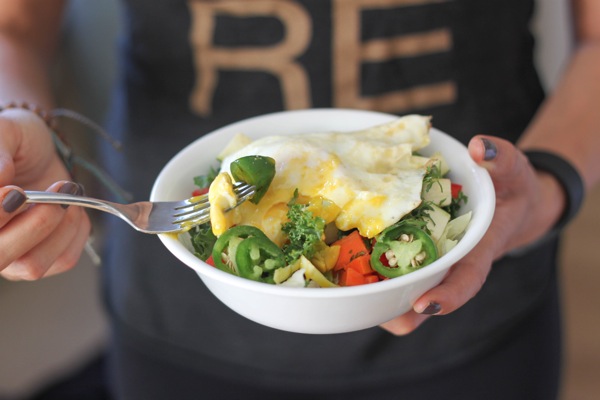 Ever since I first tried this lovely creation a couple of weeks ago, I knew I had to endeavor making one at home. It's really everything you could wish for: satisfying brown rice (you can also add black beans here), crisp chopped veggies, spicy Bitchin' Sauce (that's really the name), creamy avocado and a drippy egg on top.
EVERYTHING.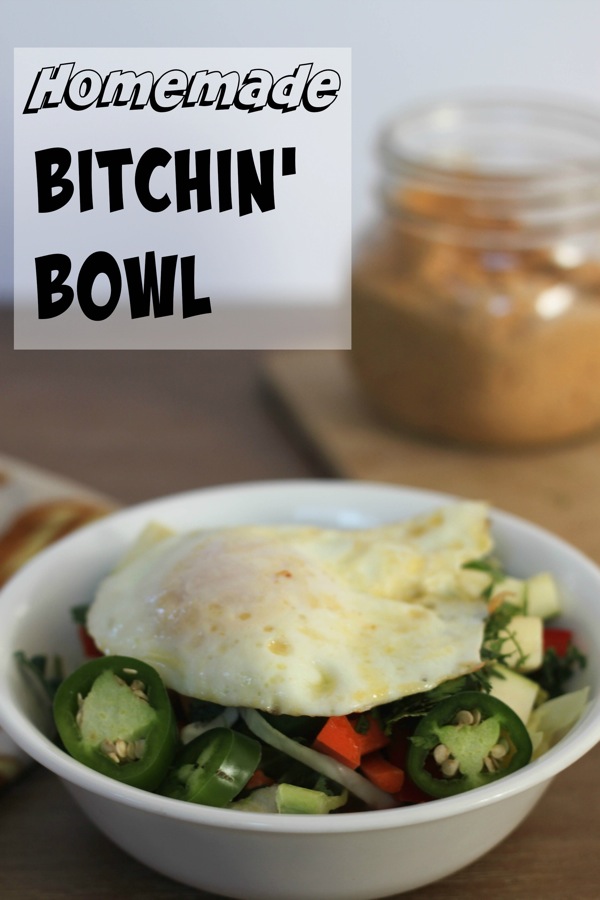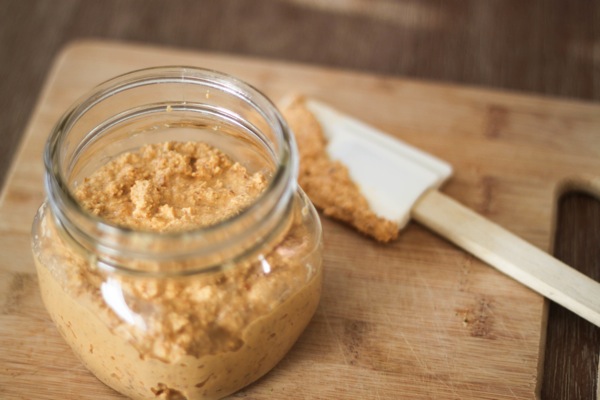 The key ingredient here of course is the Bitchin' Sauce. They sell this at local farmer's markets and is almost like a hummus, yet made with almonds instead of garbanzo beans. They have a huge variety of flavors, and the guys that work at the booth are hilarious… and kind of intense. They yell "WHAT'S UP?!" at you and enthusiastically tell everyone to "have a Bitchin' day." It's perfect in so many ways. Even though I'm happy to support this awesome company with my newfound bowl addiction, I know they're not widely available or cheap to ship, so I figured I'd share my at-home version for those of you who'd like to try it out.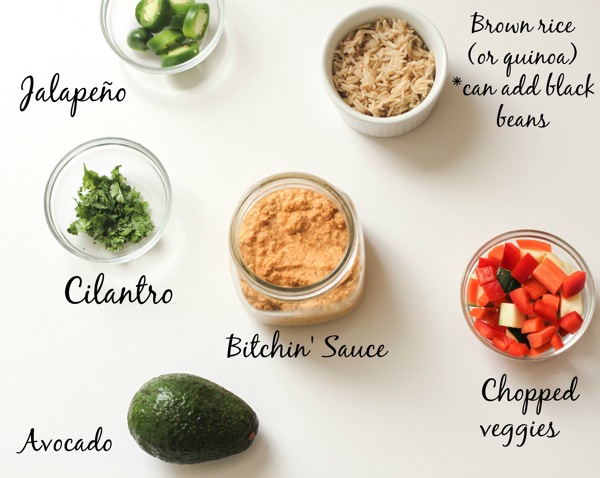 The base:
-Brown rice and black beans
The veg:
-1/2 avocado, chopped
-green onion, cilantro, jalapeño, tomato, shredded cabbage
The sauce:
Recipe is here! I made it according to these directions. The changes I made: soaked the almonds, used olive oil (half the suggested amount), and added 1/2 teaspoon onion powder and 1/2 teaspoon dried mustard. For a chipotle variation, I later added one chipotle chile in adobo sauce. As you can see, I've been enjoying these fairly often. ?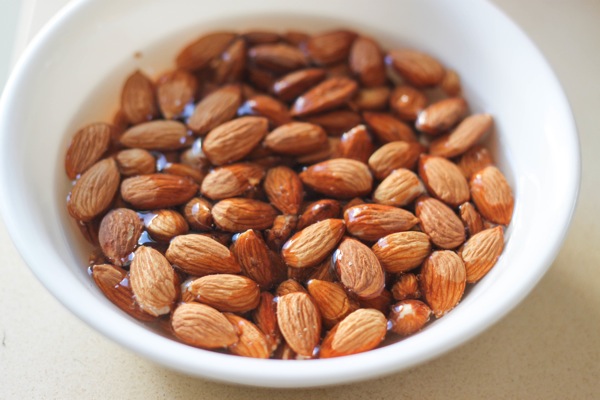 The egg:
-Over easy, or however you like it ?
Assemble,
drizzle,
top,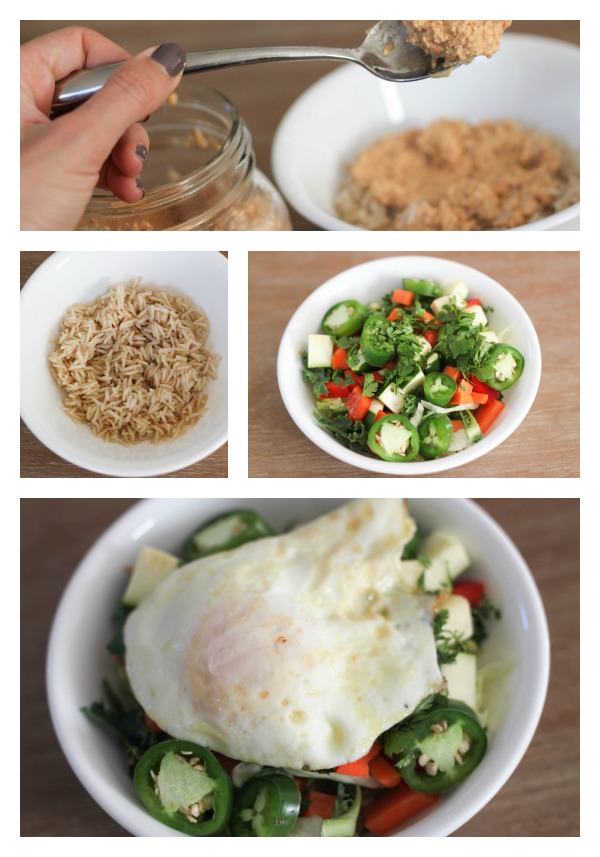 Enjoy!
Thanks San Diego for my food bowl obsession. First the acai bowls, then the breakfast bowl, and now these. ?
Favorite food combo in a bowl: go.
Something to do: this Orangetheory-inspired treadmill workout!