Lots of seafood ahead…
But first, these bunnies! I picked them up at Home Goods as an effort to add some Easter-ish decor and they look just like the foil-covered chocolate bunnies. Sadly, there is no chocolate inside, but they're pretty cute. ?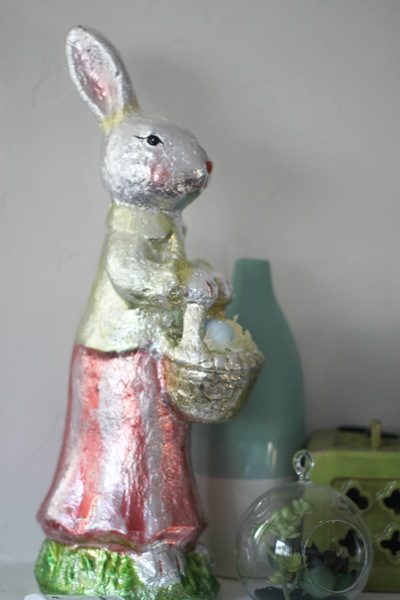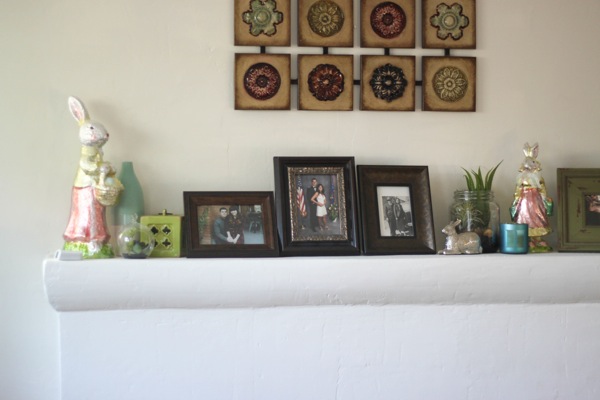 How was your weekend? Hope you had a great one! On Friday, we took Liv to Mission to ride the carousel and play some games, and then enjoyed a date night later that evening. We went to the Fish Market, which we hadn't been to since Liv was 6 months old and we were here on vacation. The Fish Market is located downtown, right on the harbor with a gorgeous view, and as you'd expect, they have any type of seafood you could wish for. They have smoked, grilled, fried fish, sushi, cioppino, oysters, mussels, crab legs, EVERYTHING. It's very difficult to make menu decisions.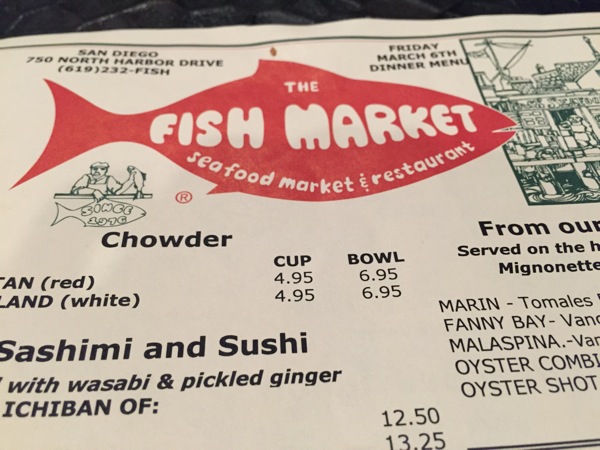 We ended up sharing the smoked fish crostini and house salads for appetizers: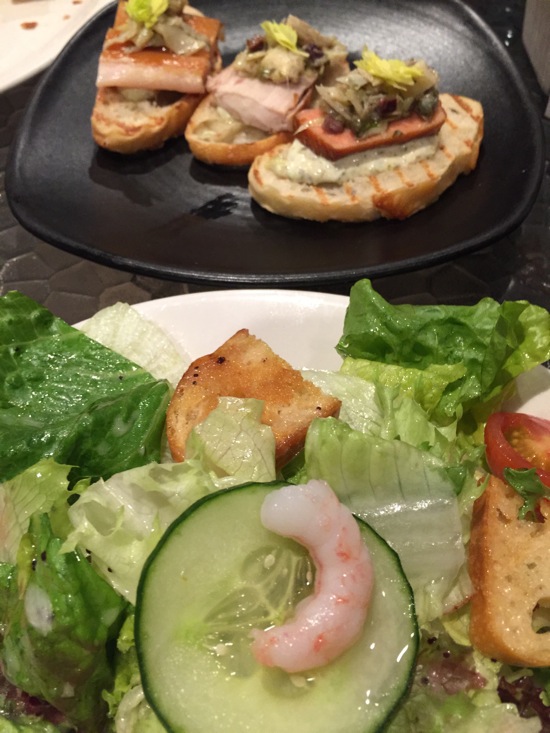 and I rolled with the mussels. I'm on a huge mussel kick lately, and these were perfectly cooked and seasoned: light, lemon-y and lots of garlic.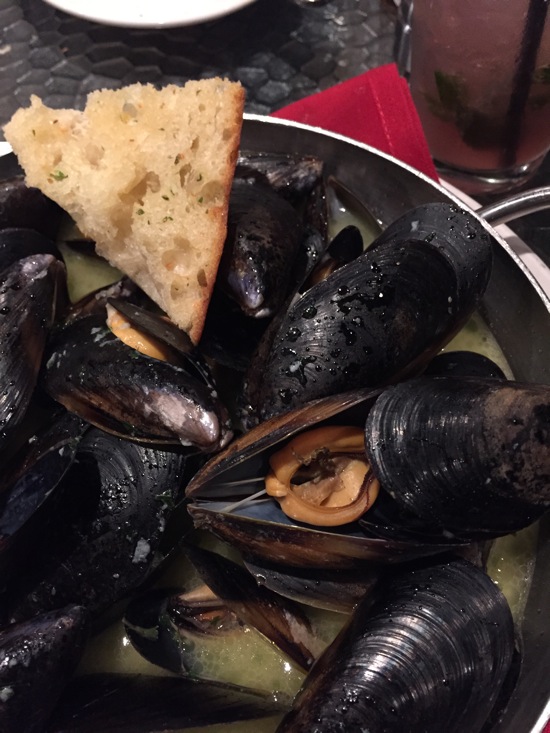 <3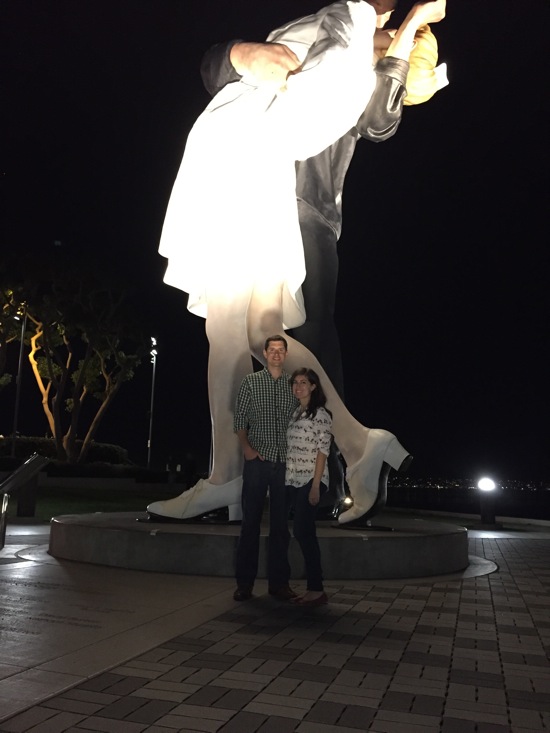 After dinner, we headed to the Shout House, which is a dueling piano bar downtown. If you're ever in San Diego and looking for a spot to: 1) sing loudly, 2) relax and have some cocktails, 3) enjoy some insane music from talented and hilarious musicians and/or 4) revel in SUPREME people-watching, this is the place for you. It was packed, and there were multiple bridal parties, which made it extra amazing. PS the girl on the left can beat box, and she is incredible.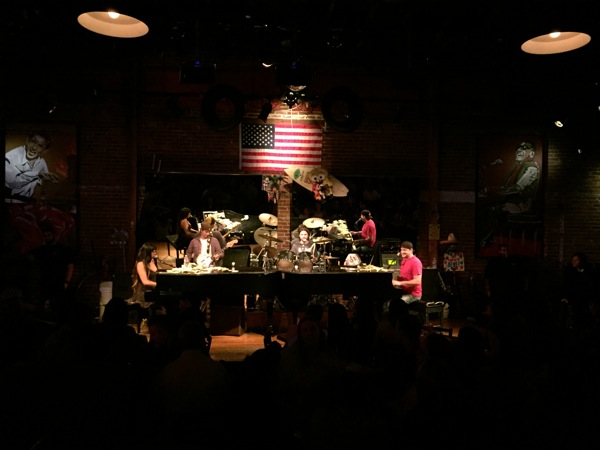 Saturday night, we went to Whitney's house for their housewarming party. I knew they were doing a clambake, so I thought I'd take a salad along with us. I made this version of an old favorite: chopped quinoa salad with veggies and fresh herbs. So, so good.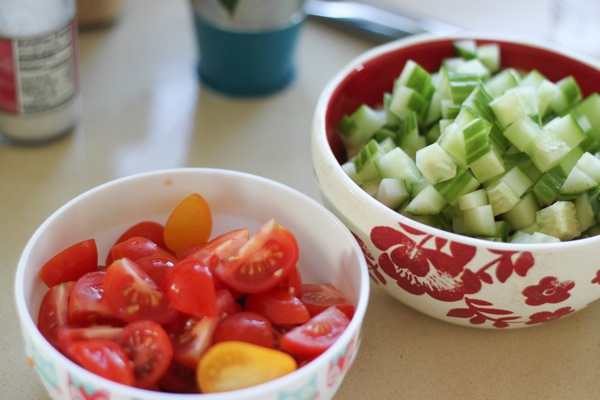 The only bummer is that the Wildcats were playing, I forgot about the quinoa and overcooked it by 10 years. It still came out pretty well. ?
First I cook the quinoa, and add a squeeze of lemon juice, a drizzle of olive oil, salt, pepper and allow to cool while I chop the veggies. I add in cucumber, red bell pepper, tomatoes, kalamata olives, herbed goat cheese, mint and parsley, then season again with salt, pepper, garlic, lemon juice and olive oil.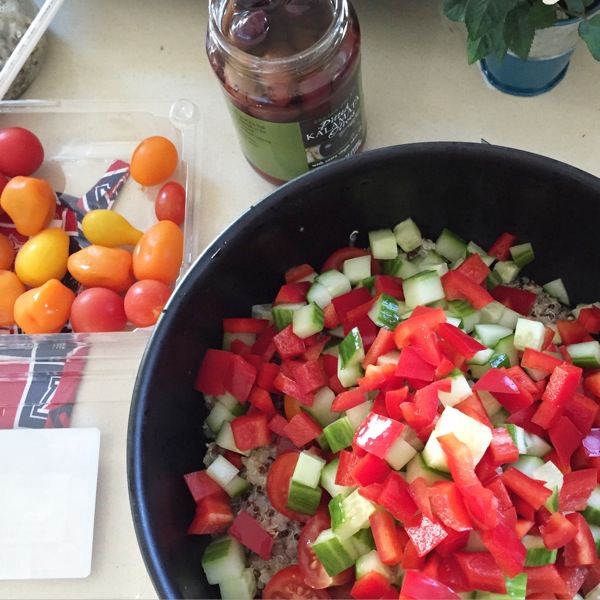 The quinoa was still a little warm, so the goat cheese melted in. It worked out nicely. ?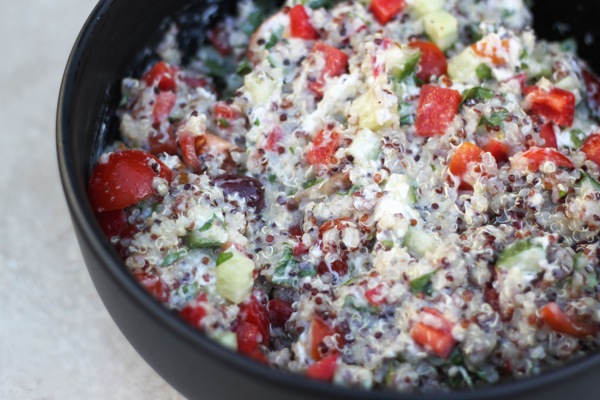 The party was a blast and there was so much amazing food. (I had my first bit of Texas sheet cake. I KNOW.)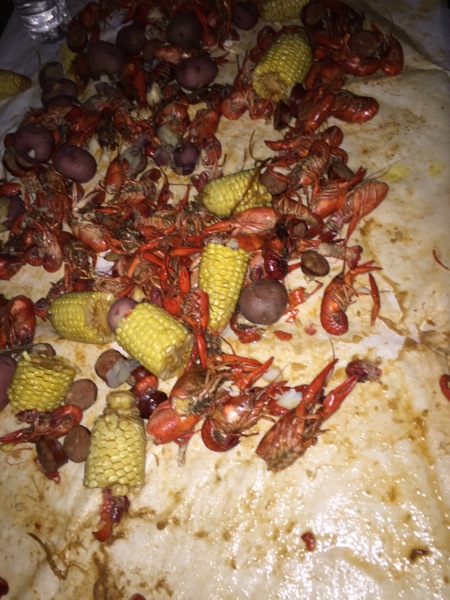 Poor Liv was not stoked with the crawfish. One of the little girls took her to look at them in the cooler -she thought Liv would think they were cool- and she ran back screaming to me. She was ok after a couple of minutes, and had so much fun playing with all of the kids.
Sunday was fruit on the beach and sandy toes.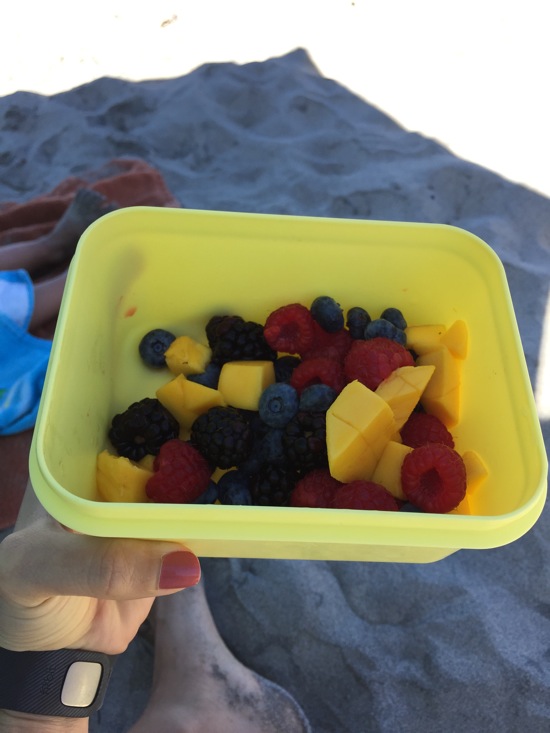 This morning, we're back in the swing of things and time to work on some muscles: BODYPUMP o'clock. ?
Have an awesome Monday and I'll see you this afternoon!
Something to do: this TRX circuit! It's a great way to challenge your entire body with one piece of equipment.