This golden milk latte, also known as turmeric tea, is lightly sweet but very low in sugar, and is the perfect way to unwind before bed. It's packed with antioxidants and anti-inflammatory properties, and is a beautiful soft golden color.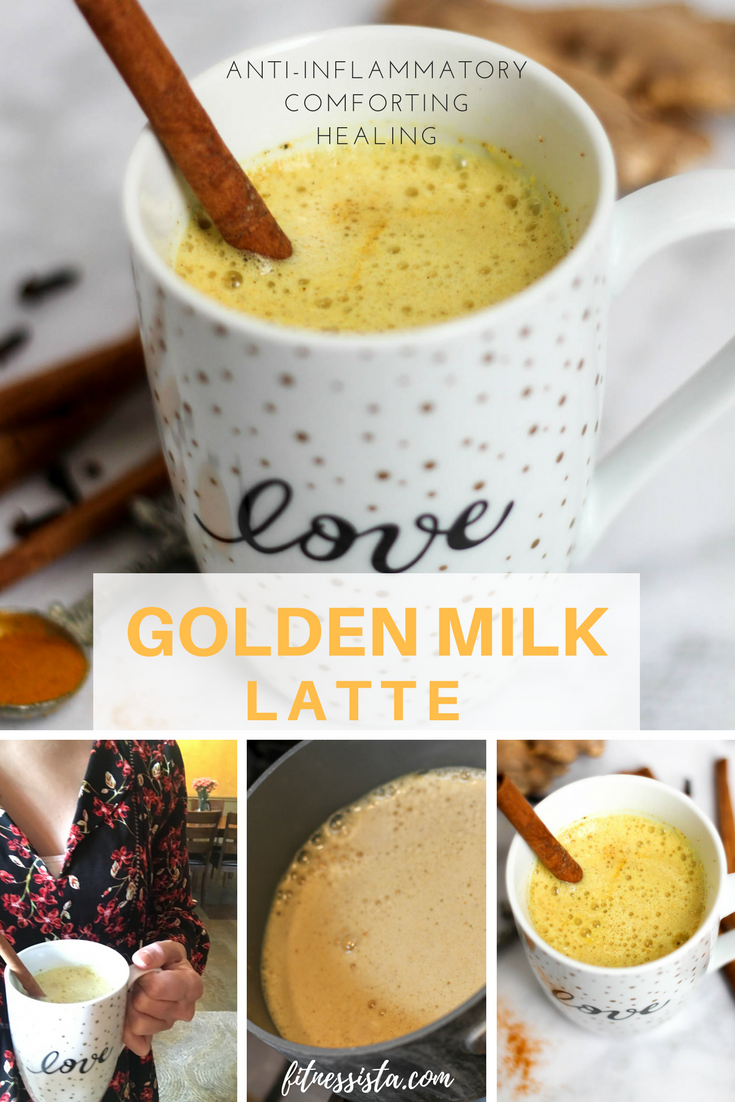 Word to the world: we have a new beverage obsession.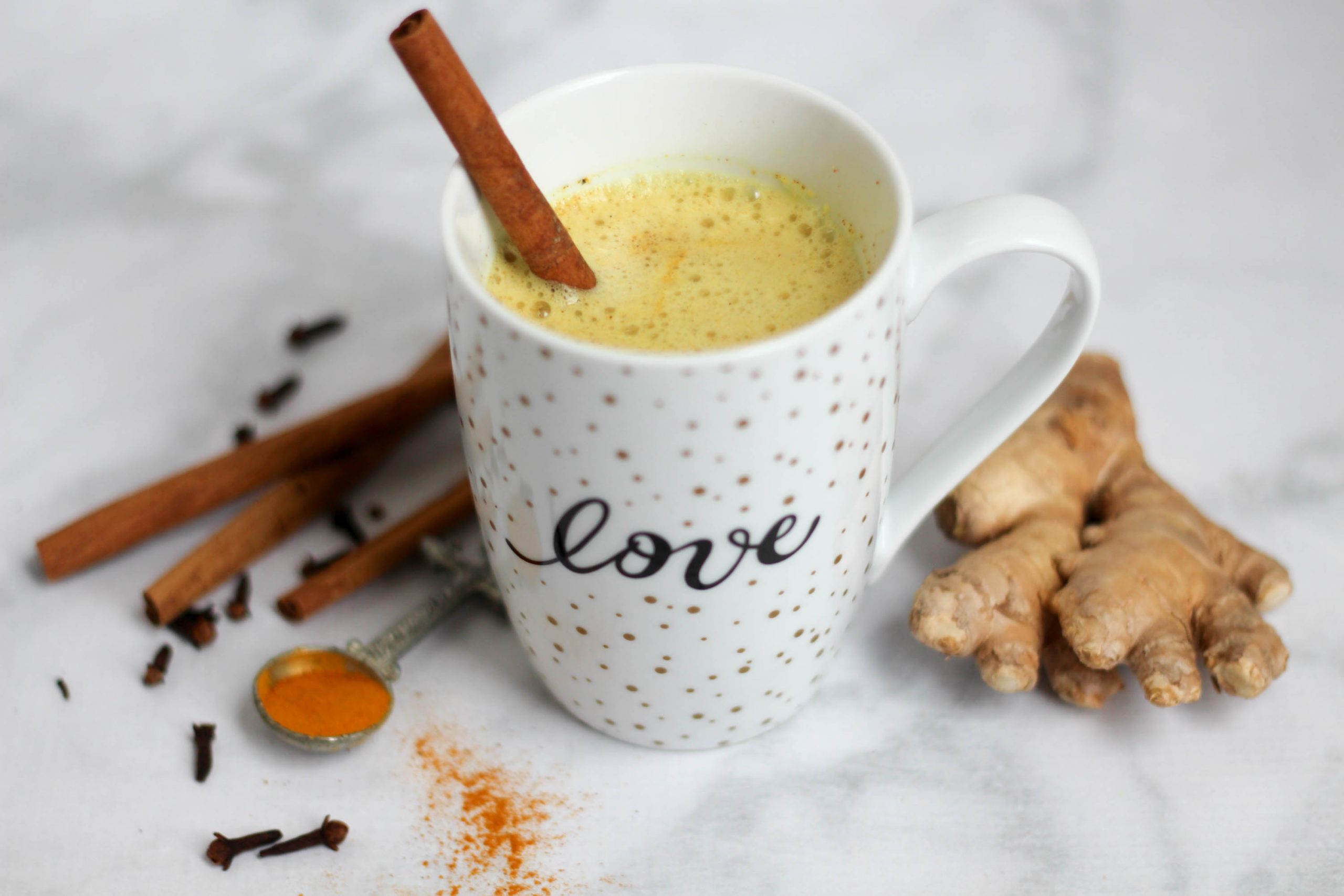 First it was coffee (oh wait, it's still coffee),
then green juice,
then kombucha,
then my beloved detox drink (which I still enjoy often)
and now, this.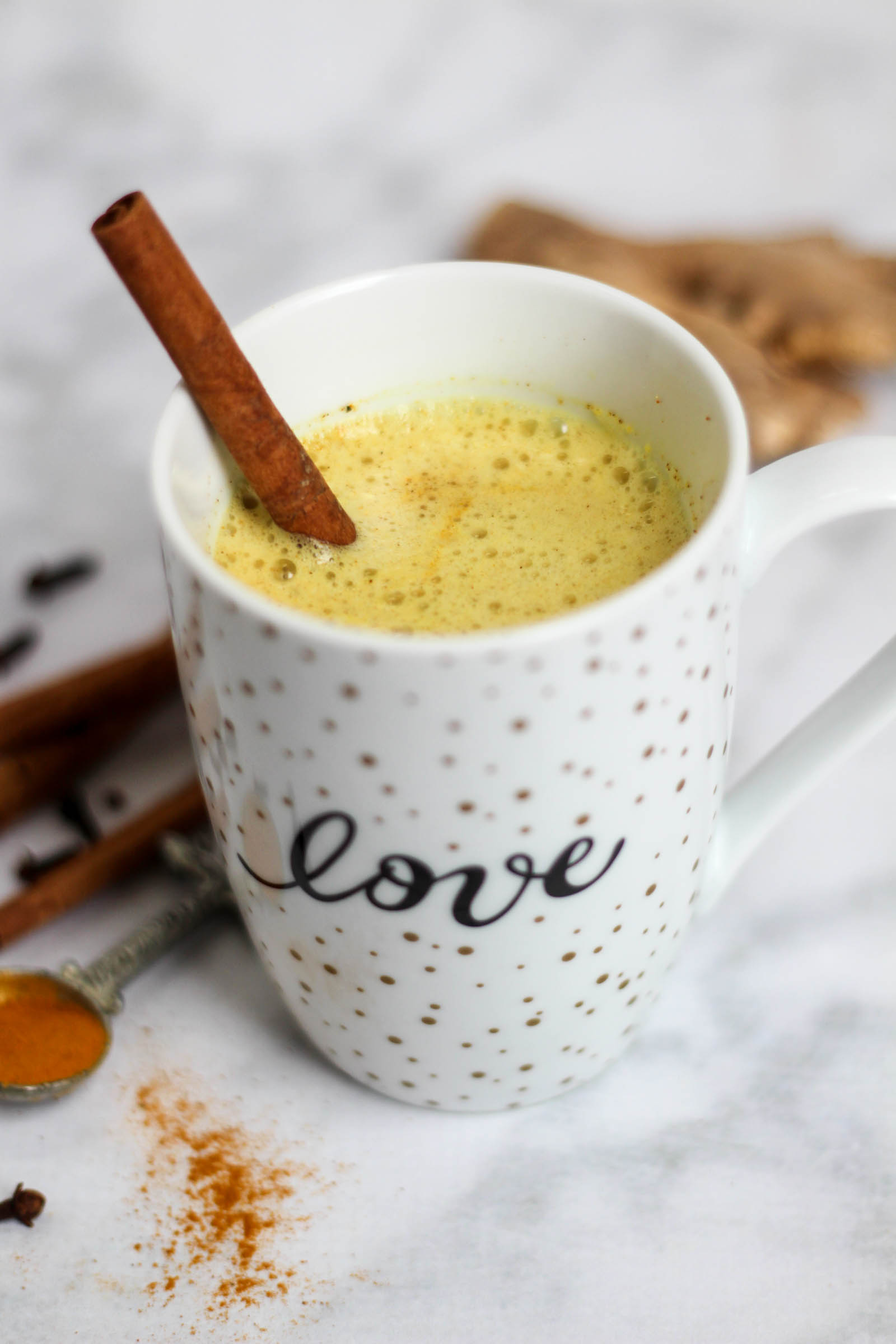 The golden milk latte (aka turmeric tea).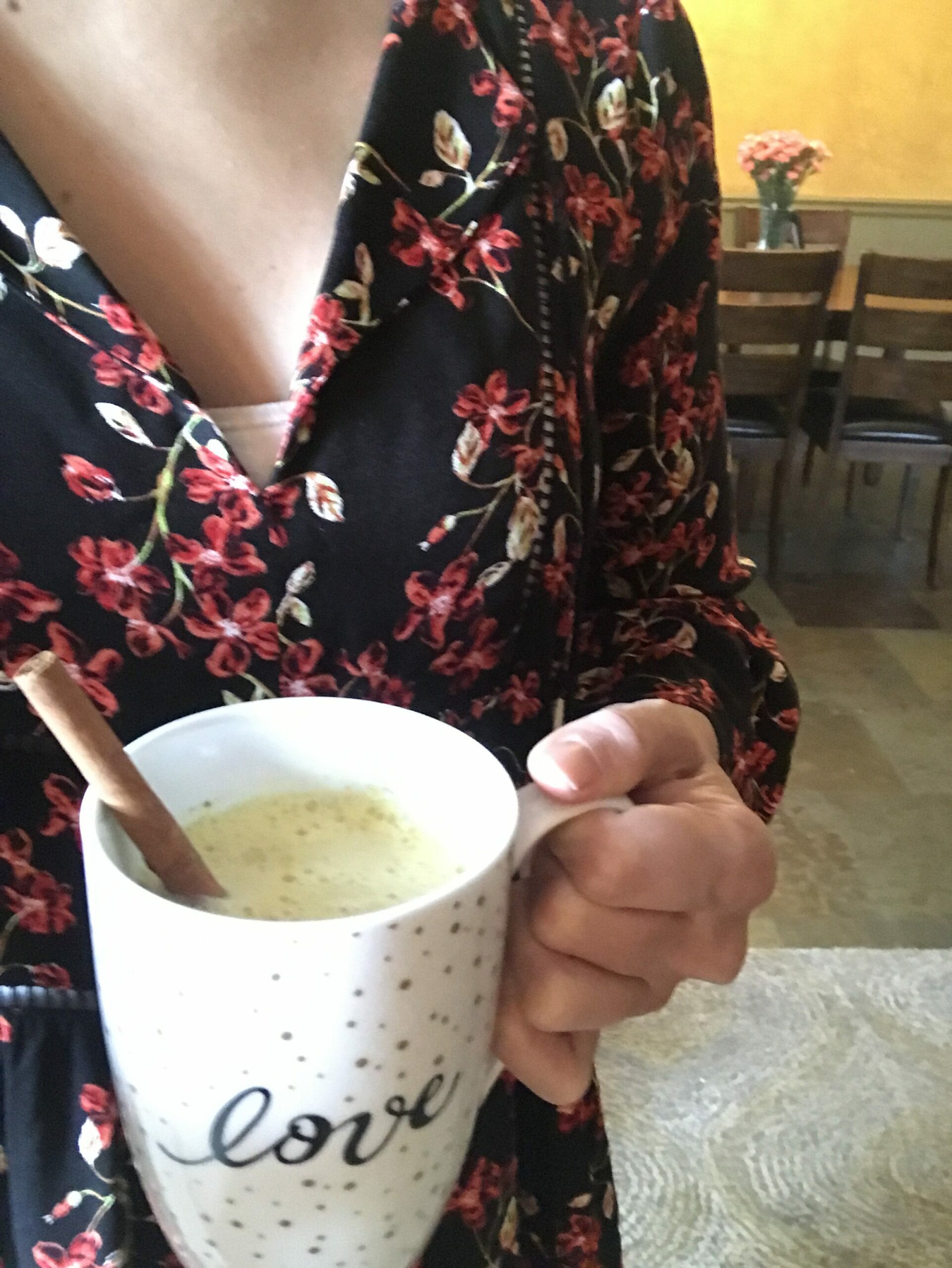 Golden Milk Latte
I've been intrigued by these for a while, especially since I read this beautiful post that my friend Kristen wrote. The benefits of turmeric are numerous, and it has a bright golden hue. I find it to taste extremely mild, so it's easy to sprinkle a little of this anti-inflammatory spice onto savory foods and breakfast dishes.
I've been meaning to try the golden milk latte before bed, and finally got around to it. I'm hooked.
It tastes warming, and sweet, and is the perfect way to wind down before bed.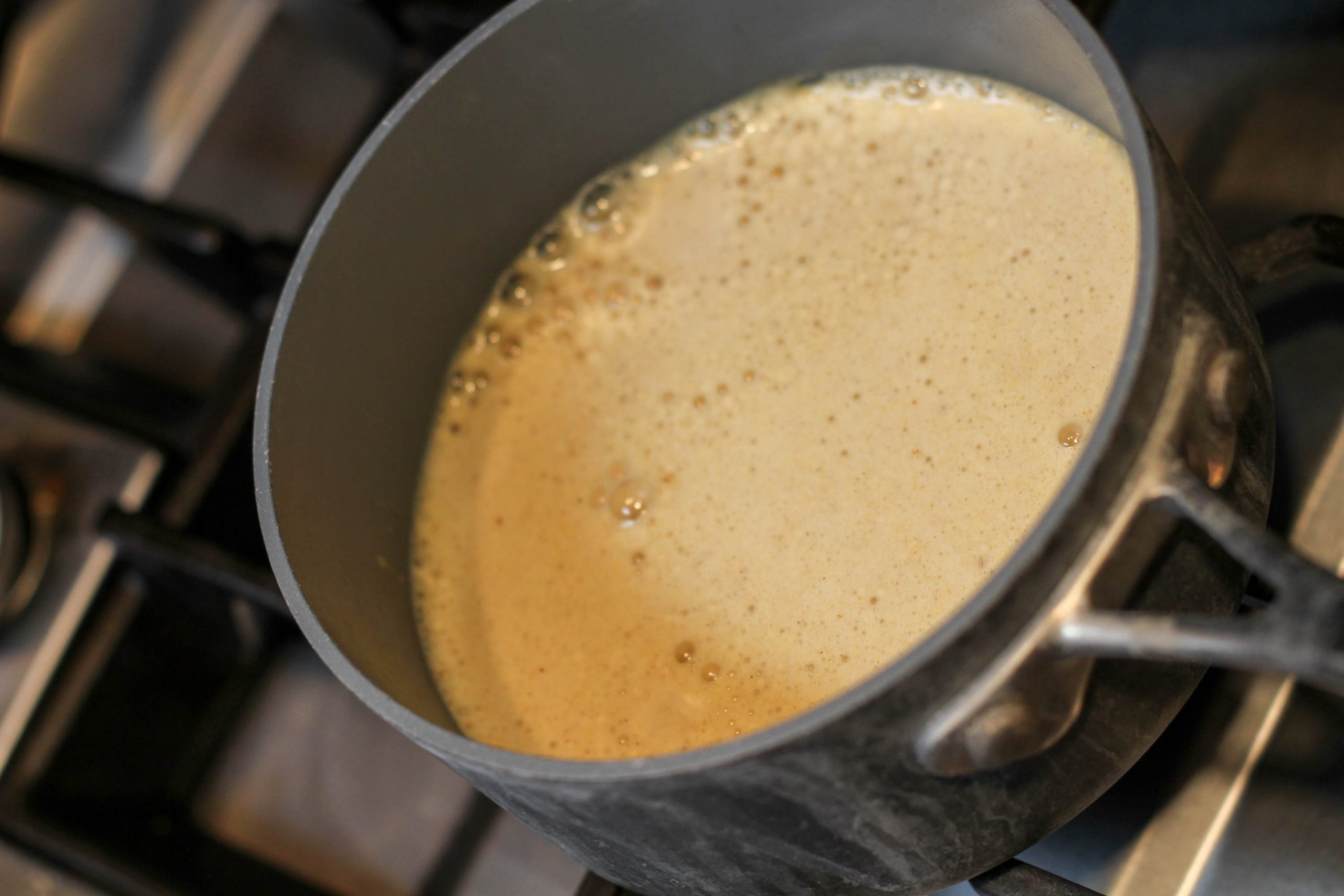 I browsed a few recipes online, and came up with my own combo, which includes turmeric (necessary), almond milk, cinnamon, a pinch of pepper, honey, cayenne and ginger.
It's a snap to put together, and it's kind of like crawling into bed with your favorite cozy blanket.
Here's how to make turmeric tea if you'd like to give it a try!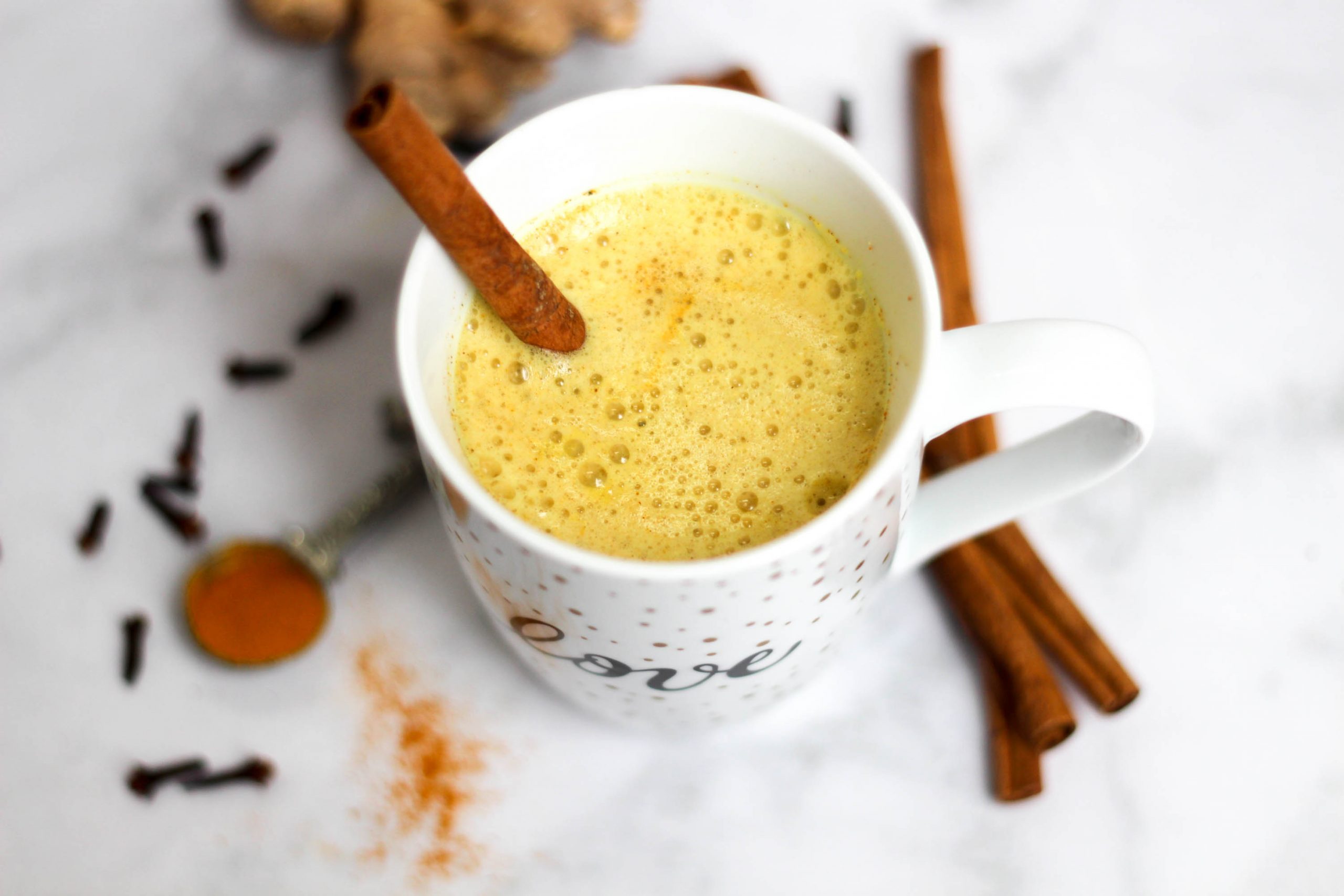 Print
Golden Milk Latte
Scale
Ingredients
1 cup

almond milk

1/2 teaspoon

turmeric

1/4 teaspoon

cinnamon
Pinch of cayenne

1/8 teaspoon

cloves
Pinch of pepper
Small piece of peeled ginger (or 1/4 teaspoon dried ginger)

1/2

–

1

tablespoon honey
Instructions
In a blender combine the ingredients and blend until smooth and frothy.
Heat in a saucepan over medium heat until warm, but not boiling.
Serve immediately.
*You can also serve it over ice!
Turmeric Tea Benefits
Turmeric: anti-inflammatory, anti-viral, and packed with nutrients
Cinnamon: fights infection and can lower blood sugar levels
Cayenne: can increase metabolism
Cloves: warming, soothing, and high in antioxidants
Honey: antiseptic, antioxidant and healing properties
Pepper: increases absorption
Ginger: powerful medicinal properties and can also aid in digestion and decreasing muscle soreness
*You can also add a little coconut oil into the latte for a creamier texture and bonus nutrients
Have you tried the golden milk latte or anything similar? What's a bedtime ritual that you love? I've brought back nighttime meditation and it really helps me unwind at the end of the day.