This post is sponsored by Blue Diamond Almond Breeze, my favorite almond milk.
Just like many other holidays, it's fun to look back at past Valentine's Days and see how different they've all been:
-with my middle school best girlfriends, when we all made brownie batter, ate it straight-up, and watched classic romance movies
-my first Valentine's Day with the Pilot. We had an incredible 7-course meal at Cuvee in Tucson, which has since closed, with lots of wine, and talking until the sun came up
-in Valdosta, when our husbands were out of country. I invited all of the wives over for dinner, cocktails and dessert (it was amazing)
-a quiet dinner at home with the Pilot, chocolate, wine, and our beautiful new baby
-and this year, which I suspect will be spent at the beach and one of our favorite restaurants with Liv
One constant in every Valentine's Day celebration: ALLTHECHOCOLATE.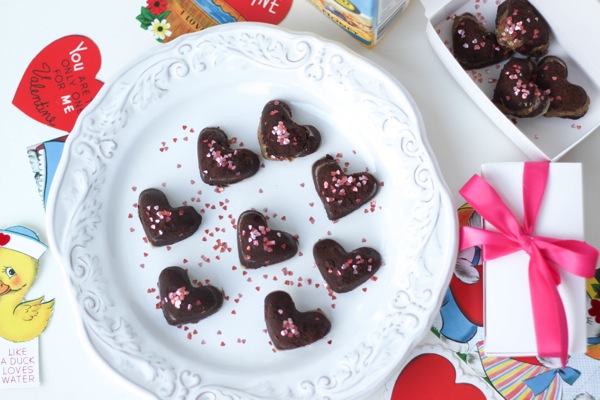 For this upcoming Valentine's Day, whether you're deciding what you want to wear, or do, or where you're doing, at least you know dessert's covered. I got your back with these dark chocolate almond milk truffles. Bonus: these beautiful truffles are vegan-friendly, contain no added sugar, and despite their glam appearance, they're super easy to make.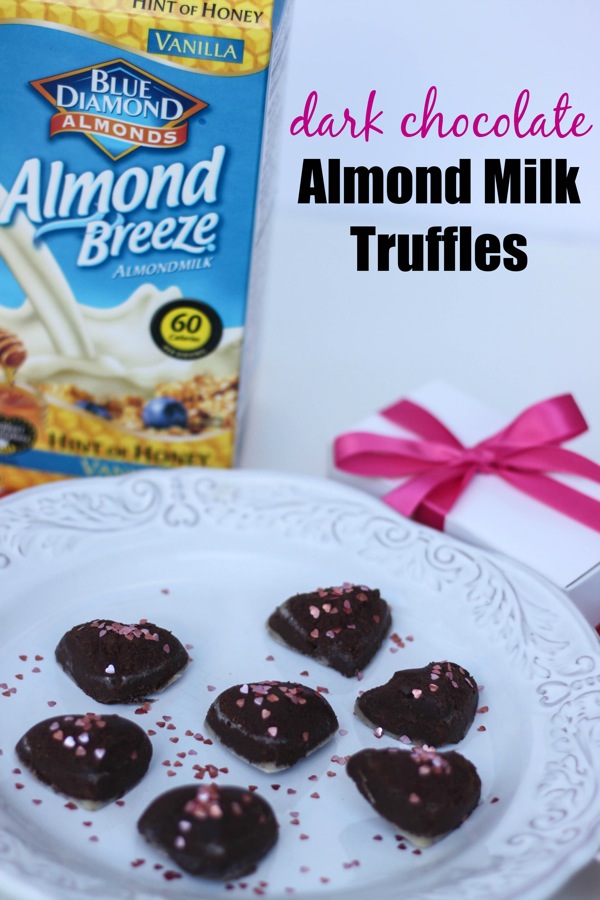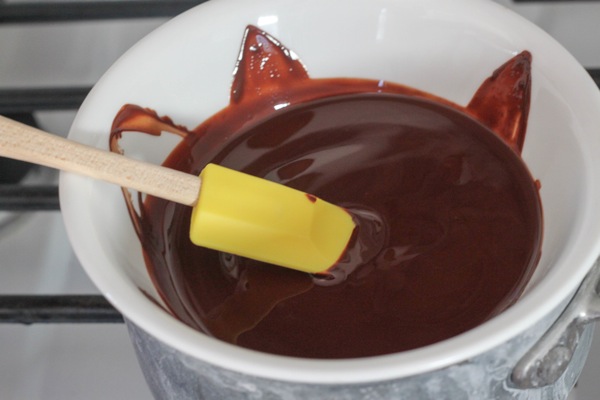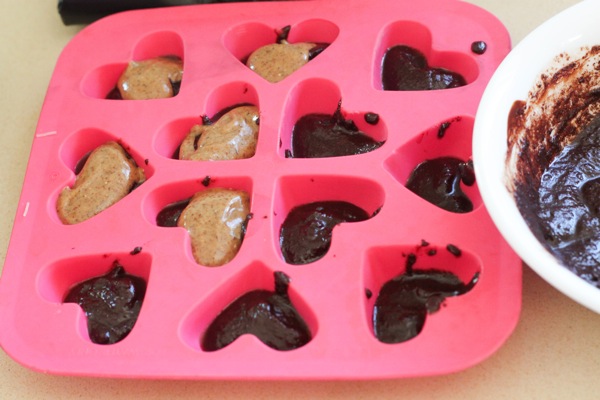 Dark Chocolate Almond Milk Truffles for Valentine's Day
I made these lovely almond milk truffles with dark chocolate, Almond Breeze (I'm loving the new hint of honey flavor!), and topped them with edible pink hearts. Glitter is always necessary.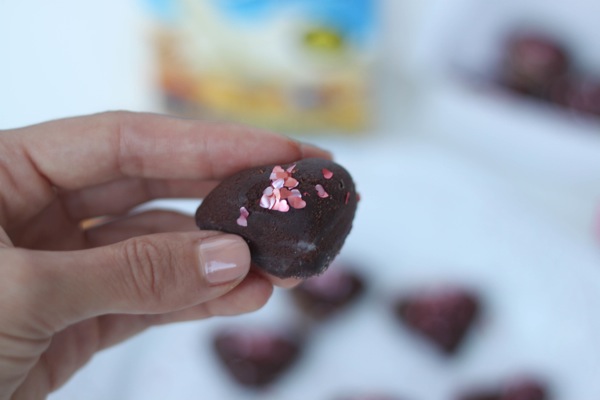 Wrap them up in a sweet little box with a box for someone you love,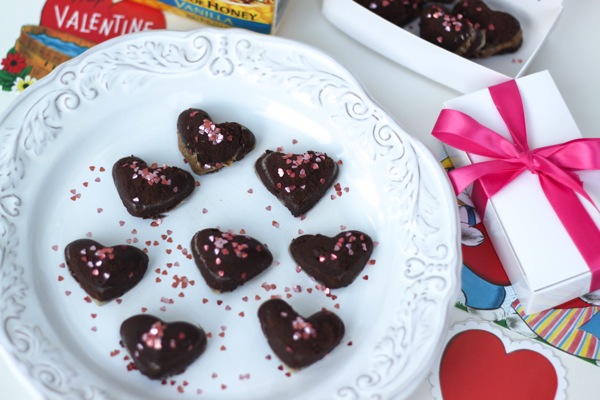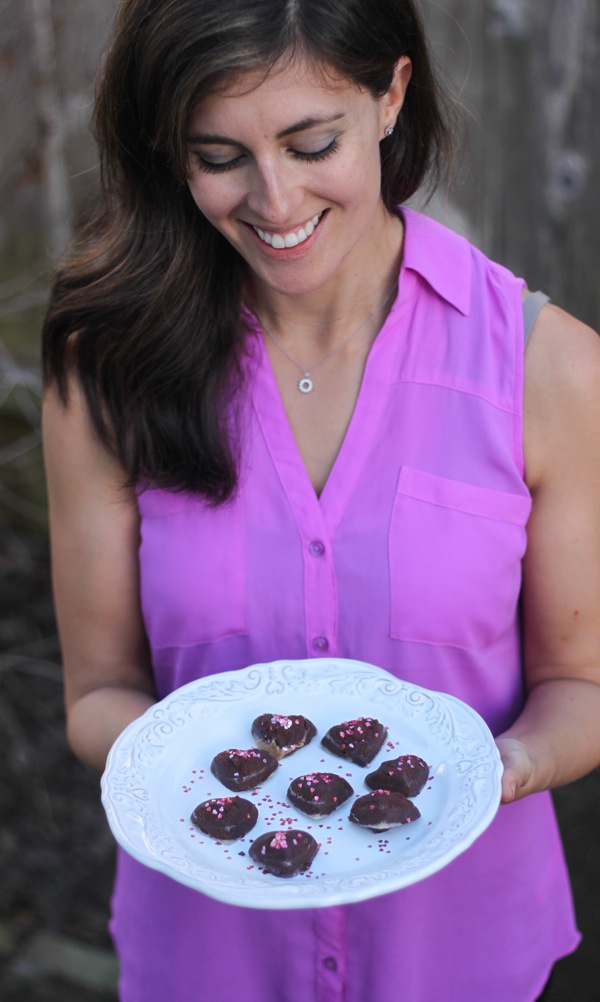 or make them for yourself. ?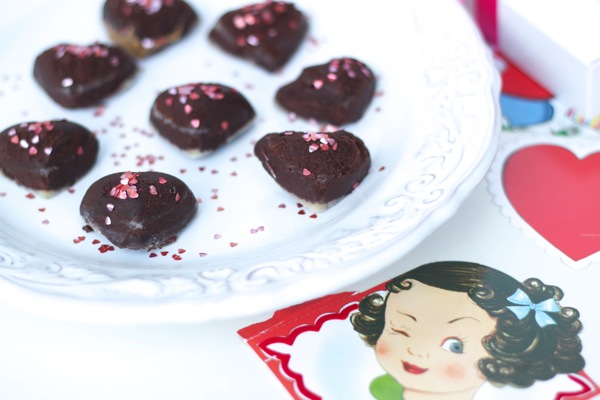 Here's the recipe if you'd like to give them a try!
Print
dark chocolate almond milk truffles
A decadent chocolate treat! Make these as a gift… or for yourself.
Scale
Ingredients
1 1/2

bars of your favorite dark chocolate (approx

5.25 oz

)

1/3 cup

Almond Breeze almond milk

1/2 tablespoon

unsalted grassfed butter (vegan option: coconut oil)

1 teaspoon

vanilla
pinch of sea salt
optional: almond butter (for filling)
Instructions
1. In a double-boiler, melt the chocolate until smooth. Stir in the Almond Breeze, vanilla, and sea salt, and whisk well until smooth. Remove from heat and add the butter or coconut oil. Stir to combine.
2. Spoon the mixture into a silicon chocolate mold. You can add a little almond butter as a filling here if you'd like. Place in the fridge to harden, about 1 hour.
3. Gently remove from the mold and sprinkle with shredded coconut, cocoa powder, or edible glitter.
4. Store in the fridge.
Notes
No chocolate mold? No worries! Place in the fridge to slightly harden (about 30 minutes) and use a melon ball scoop and your hands to roll into balls.
What's your most memorable Valentine's Day? Any dates gone wrong? What's your fave chocolate dessert?
hugs and chocolate kisses,
G
This post is sponsored by Blue Diamond Almond Breeze. Thank you for supporting the companies who help to support our family. <3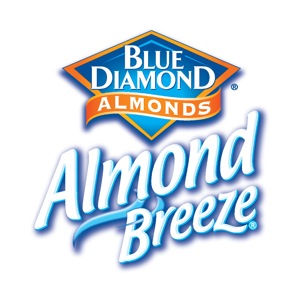 More Almond Breeze recipe collaborations:
Gluten-free vegan banana pudding
Slow cooker butter chicken
Pumpkin cornbread
Vegan peach baked oatmeal