This chocolate avocado chia pudding is the perfect dessert for one. It's a sweet treat that you can feel good about!
Last night's Zumba class was CRAZYAWESOME. I could tell there were a few professional dancers in class (and had a lot of fun shaking with them), and turns out that they're part of the Disney show that's in town. I'm taking Liv, and I can't wait for her to wake up so I can tell her about the characters I Zumba-ed with last night. She'll get a kick out of it, and still doesn't know we're going to the Disney show. I'm excited to surprise her <3
When I got home, a glass of wine was waiting, along with dessert….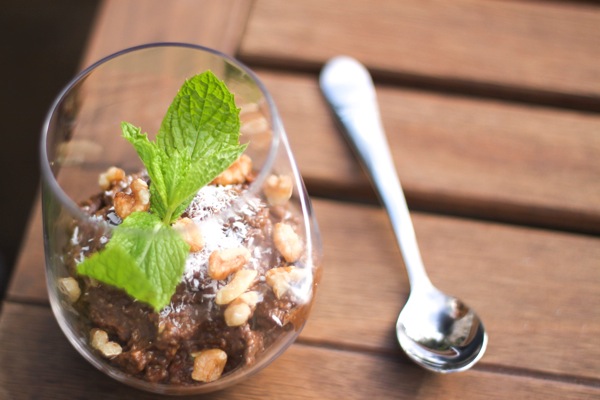 Chocolate Avocado Chia Pudding
I'm a huge fan of single serving desserts and a little bite of something sweet before bed. Occasionally (like for Monday night date night) I go all out, but for a more regular basis, I stick to healthier options. While I love the refined sugar stuff just as much as anyone, and am a bit of a cookie monster, I don't sleep well after a night of indulgent sweets. This chocolate avocado chia pudding is a combo of two of my favorite healthy desserts: choco-cado pudding and chia pudding!

I had all of the ingredients on hand; just chia seeds, avocado, cocoa powder, maple syrup, cinnamon and almond milk.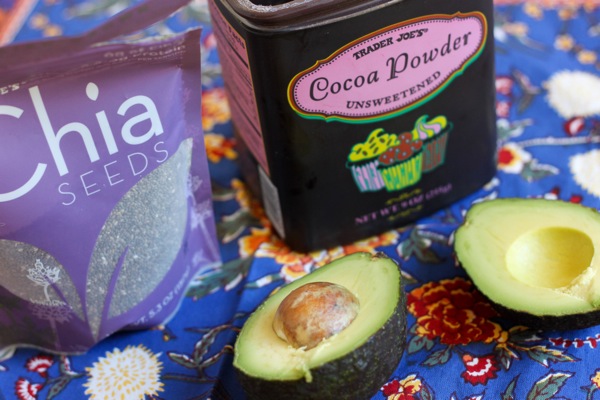 Chia seeds give an awesome boost of nutrition, plus they're extremely hydrating as they soak up liquid and help to lubricate eyes and joints, and also give a beautiful thick texture.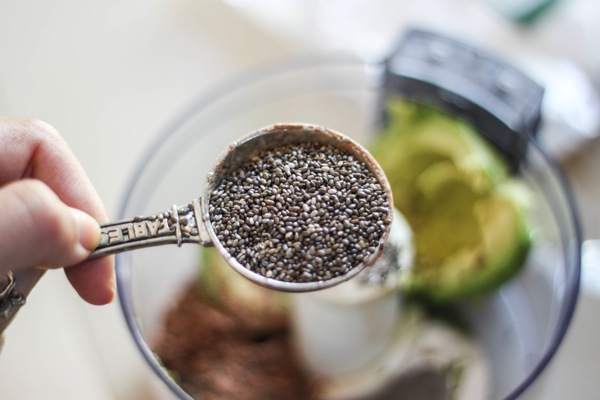 Blended up in the food processor and served with some chopped walnuts and a sprinkle of coconut. Goji berries would be fantastic on top, too!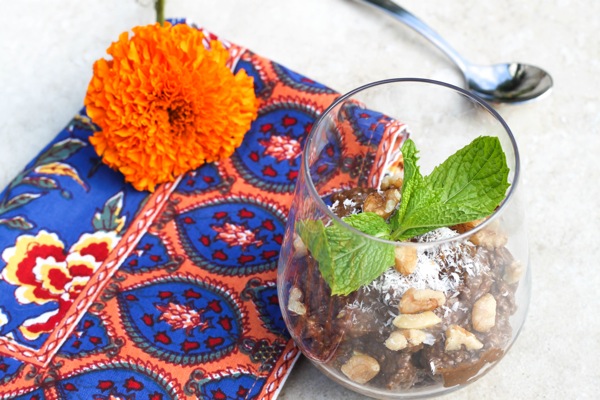 Here's the recipe if you'd like to give it a try!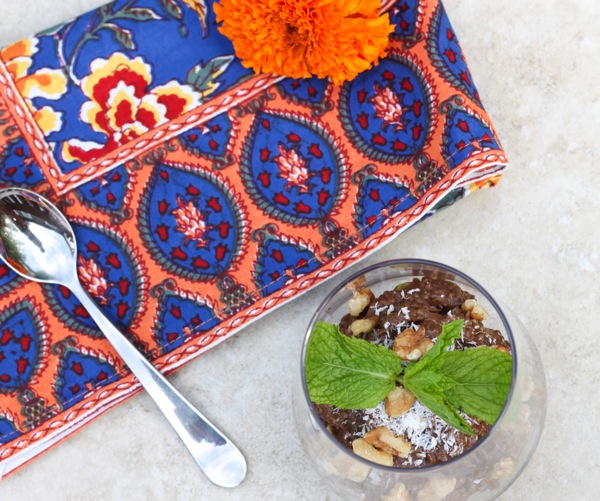 Print
Chocolate Avocado Chia Pudding
A raw, vegan and gluten-free dessert with no refined sugar! Decadent, quick and delicious.
Prep Time:

5

Total Time:

5
Scale
Ingredients
Flesh of

1

large avocado

2 tablespoon

s cocoa powder

2 tablespoon

s chia seeds

1/2 cup

almond milk

2

–

3

tablespoons maple syrup (can also use raw

1

–

2

tablespoons raw honey)
Sprinkle of cinnamon
Instructions
1. Blend all ingredients in a small food processor until smooth.
2. Can serve immediately, or set in the fridge to chill (and for the chia to set) about 10 minutes.
3. Serve with toppings of choice like fresh berries, chopped nuts, coconut, goji berries and/or mint.
Notes
Take it over the top by serving atop a raw pie crust! Just process 1/4 cup almond meal with 1 medjool date and a drizzle of maple syrup. Press down into your dish before adding the pudding.
Other quick and healthy desserts for one:
This protein muffin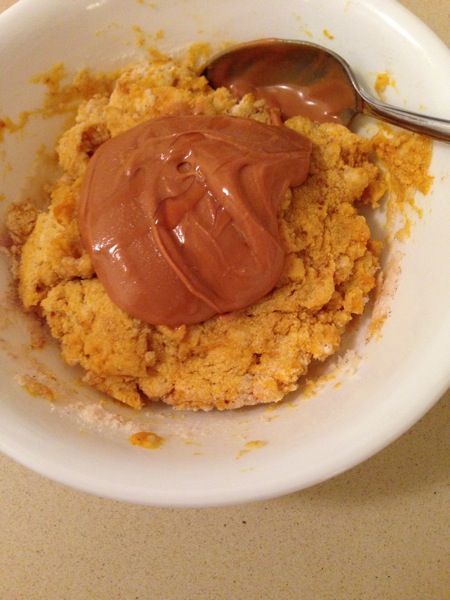 (with a smear of peanut butter as big as the muffin itself + drizzle of honey. I had this a couple of nights ago!)
Baked apple: microwaved chopped apple topped with cinnamon and a tablespoon of chocolate chips
Pumpkin cheesecake
Crumble in a jar
Microwave chocolate mug cake
Double chocolate protein muffin
Do you like a bite of something sweet before bed? What's your favorite single-serving dessert option? I also like to freeze portions of desserts in the freezer, like these cashew brownie bites or some almond butter cookies to easily grab when I want a little treat.
Hope you have a happy Thursday!
xoxo
Gina