Hi friends! Hope your morning is going well. I have a beefy fitness post headed your way soon (about when to do different types of cardio) but in the meantime, I wanted to re-share this oldie but goodie in honor of the upcoming "all things green" holiday.
Not only is this is the best St. Patrick's Day cocktail, it's the best cocktail for anytime, really.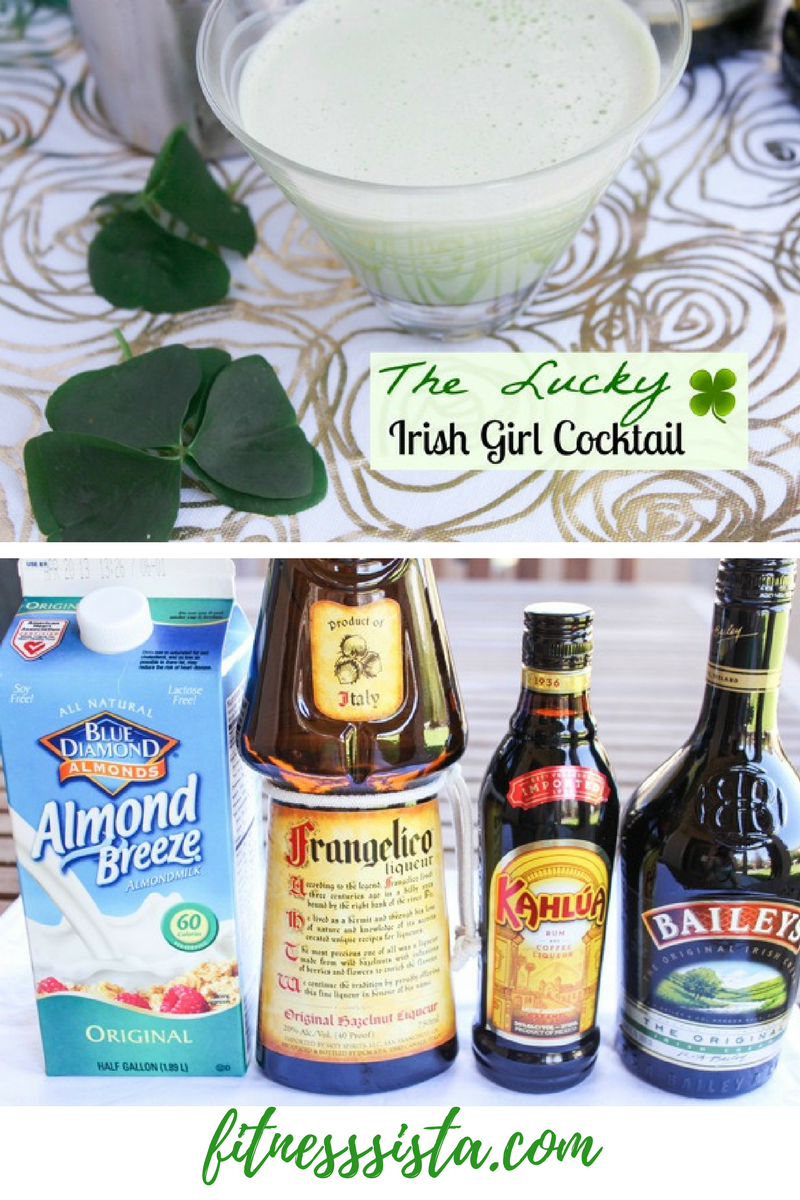 There's not too much "Irish" about me. There's a little bit on my great-grandmother's side, the fact that I used to Irish Step dance (I had a mean slip jig), and I married an Irish man. He introduced me to wonderful things about his family's culture -they actually own a bar in Ireland that we'd love to visit someday!- including this cocktail. It has a rich sweetness to it, a little goes a long way as it's very rich, and is absolutely perfect for the upcoming holiday.
We've had some pretty memorable St. Patrick's Days, like when we visited Savannah and the power went out in the entire city. (I was convinced it was aliens or an attack of some sort.) But with all of the ones we've spent together, my favorite was the night we stayed home in Valdosta, watched movies and drank copious amounts of this cocktail.
My version with almond milk, the Pilot's with heavy cream or regular milk: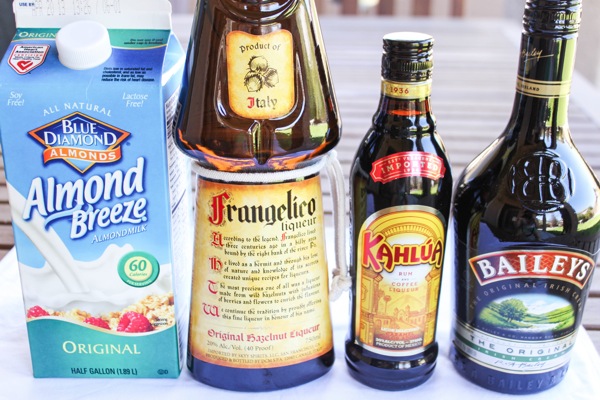 [One of these things is not like the others]
As you guys know, I tend to stay away from dairy for health/skin reasons. I don't stay away from Baileys for any reason ?
Here's the recipe for my favorite cocktail, which I've dubbed "The Lucky Irish Girl." Even though I'm mostly Irish by association, St. Paddy's is one of my favorite holidays. Hope you enjoy this drink as much as we do!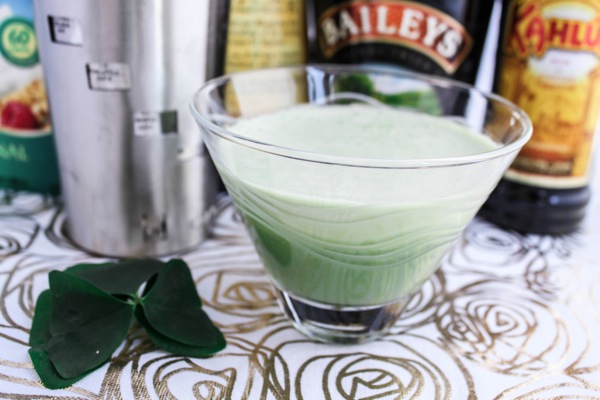 Print
The Lucky Irish Girl Cocktail
This is the best St. Patrick's Day cocktail!
Ingredients
-1 oz Baileys
-1/2 oz Kahlua
-1/2 oz Frangelico
-2 oz milk of choice (heavy cream, coconut or almond milk)
-Spinach or green food coloring (optional)
Instructions
Mix all ingredients in a cocktail shaker with a little ice.
Shake it up!
Strain, pour, and bottoms up.
Notes
If you're using spinach to color your drink, blend it with the drink.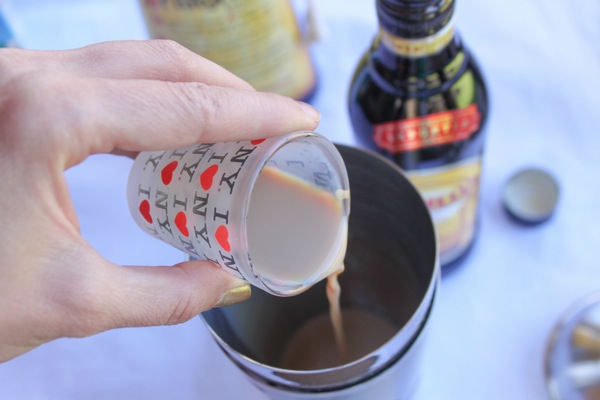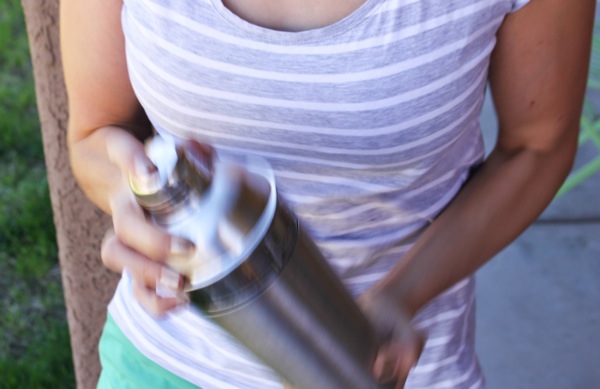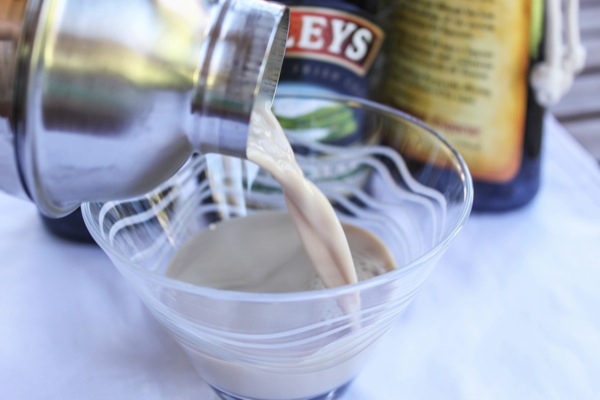 I blended mine with a little spinach for a more festive green cocktail, which sadly, does not magically turn it into a healthy elixir (bonus vitamins! haha). It does make it pretty, though ?
Cheers!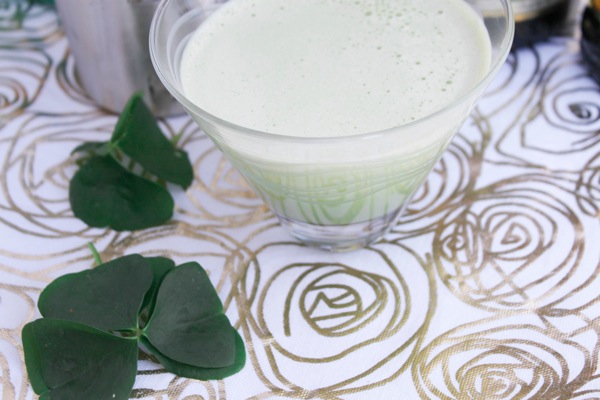 What is your all-time favorite cocktail or mocktail? This one is my all-time fave, and I also love some good sangria and these saketinis.
Any past St. Patrick's Day adventures to share?