These protein-packed, make-ahead breakfast burritos are gluten and dairy-free too! They're the perfect healthy breakfast for busy mornings.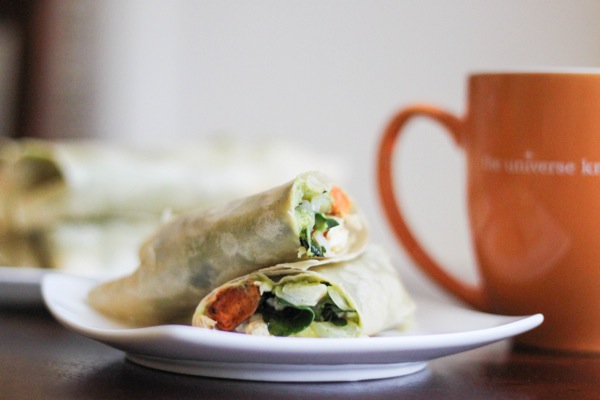 After burning ourselves out on baked oatmeal (so good, but we had so much!), we're on to a new breakfast thing. "New" = not really new at all, because usually at some point during the day I will have an egg burrito. It may be breakfast, it may be lunch, but a day isn't a day until an egg burrito has made an appearance. I really think they're my favorite food? ? Now, I've just added more excitement to the standard combo and made a big batch to freeze and reheat during the week.
Breakfast time is either slow or frantic over here, depending on the day, and it's nice to know we have quick and delicious meals in the freezer ready to enjoy at a moment's notice.
Orrrrrr conveniently stuff into your face as you type a blog post. ?

Make-ahead burritos aren't a new concept in the least, but I think this is my first attempt! I wanted to include an awesome mix of protein, carbs and healthy fats (oh hi, guacamole), so here's how I put these beauties together:
Make-Ahead Breakfast Burritos
First, I made some sweet potato hash: 1 large sweet potato, cubed and baked at 400 for 40 minutes with sea salt, olive oil, salt, smoked paprika, and pepper.
Next, the veggie mixture: chopped onion, kale and spinach, sautéed in coconut oil with garlic, sea salt, pepper and a squeeze of lemon juice.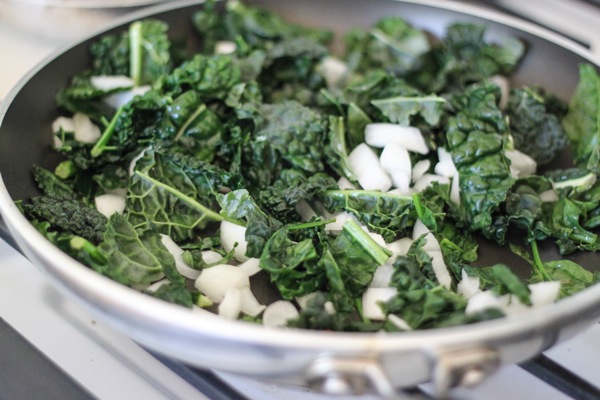 Finally, the star of the show: a large batch of fluffily, scrambled eggs. For this, it was 6 whole eggs and a half a carton of egg whites that I wanted to use up.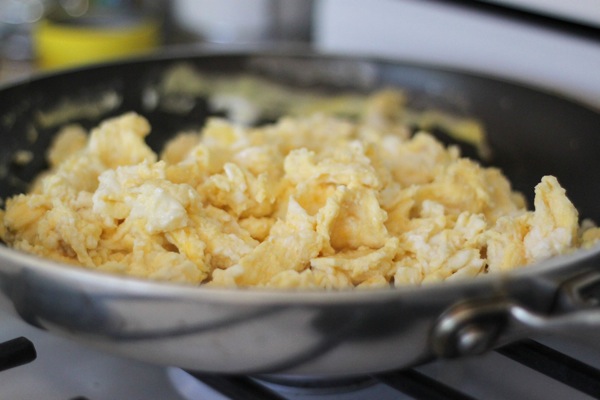 After that, it was time to prep!
I set out all of the tortillas (6 gluten-free tortillas. I prefer the Trader Joe's brown rice version, but since they crumble easily, I figured I'd try something new) and added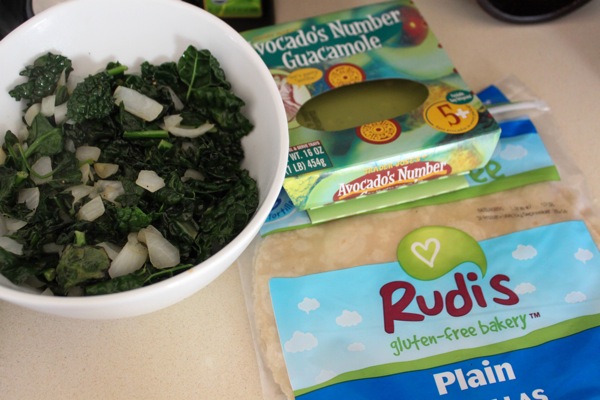 a smear of guacamole (I love the Trader Joe's and Wholly Guacamole pre-made stuff, and this is my favorite recipe for homemade)
eggs,
greens,
sweet potatoes,
and lots of hot sauce (this part is optional!).
Rolled it all up so nothing can escape,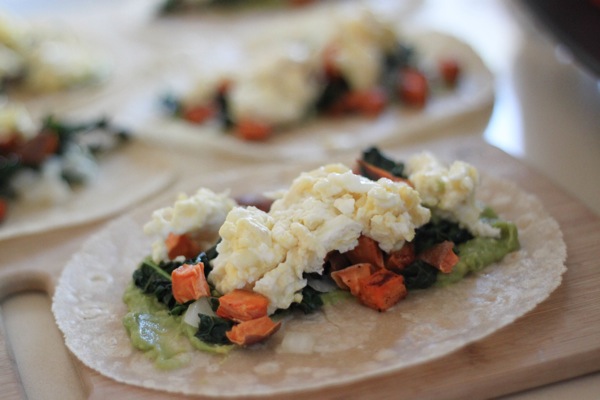 and then wrapped in plastic wrap before storing in the freezer in a large freezer bag.
The tortillas did pretty well and didn't crumble, but they didn't hold their shape exceptionally well.
#burritobutts
A little trick to reheat: slightly moisten a paper towel and wrap the frozen burrito in that before microwaving for 2 minutes. This will keep the tortilla and ingredients from drying out!
Some more of our favorite make-ahead breakfast options:
Berry chia pancakes
Breakfast cookie
Zucchini banana pancakes
Perfect protein pancakes
Is there something that you eat pretty much every single day? Any awesome breakfast burrito combos?